Close Combat: The Bloody First Live on Twitch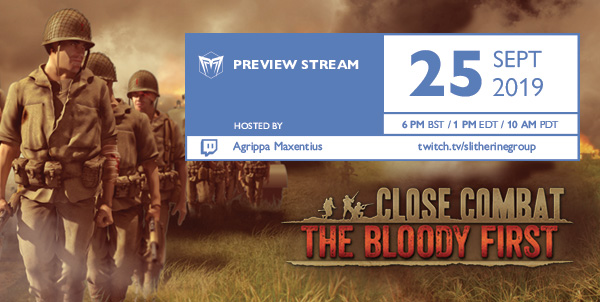 I am not a big user from Twitch because follow it requires free time but I am sure how some of you can like it.
Daniele from the Matrix Games staff published it in the Matrix Games Forums.
Hi Everybody,

Close Combat: The Bloody First will be released on October 3rd, so it's the perfect time to show it live.

Tomorrow, Agrippa Maxentius will be trying to survive Operation Torch, fighting its way to Kasserine Pass and beyond.

The Twitch Stream will be happening tomorrow at 6 pm BST / 1 pm EDT / 10 am PDT on our official channel.

Stay tuned for further updates.