Star Wars – Empire at War – FOC Alliance – November update review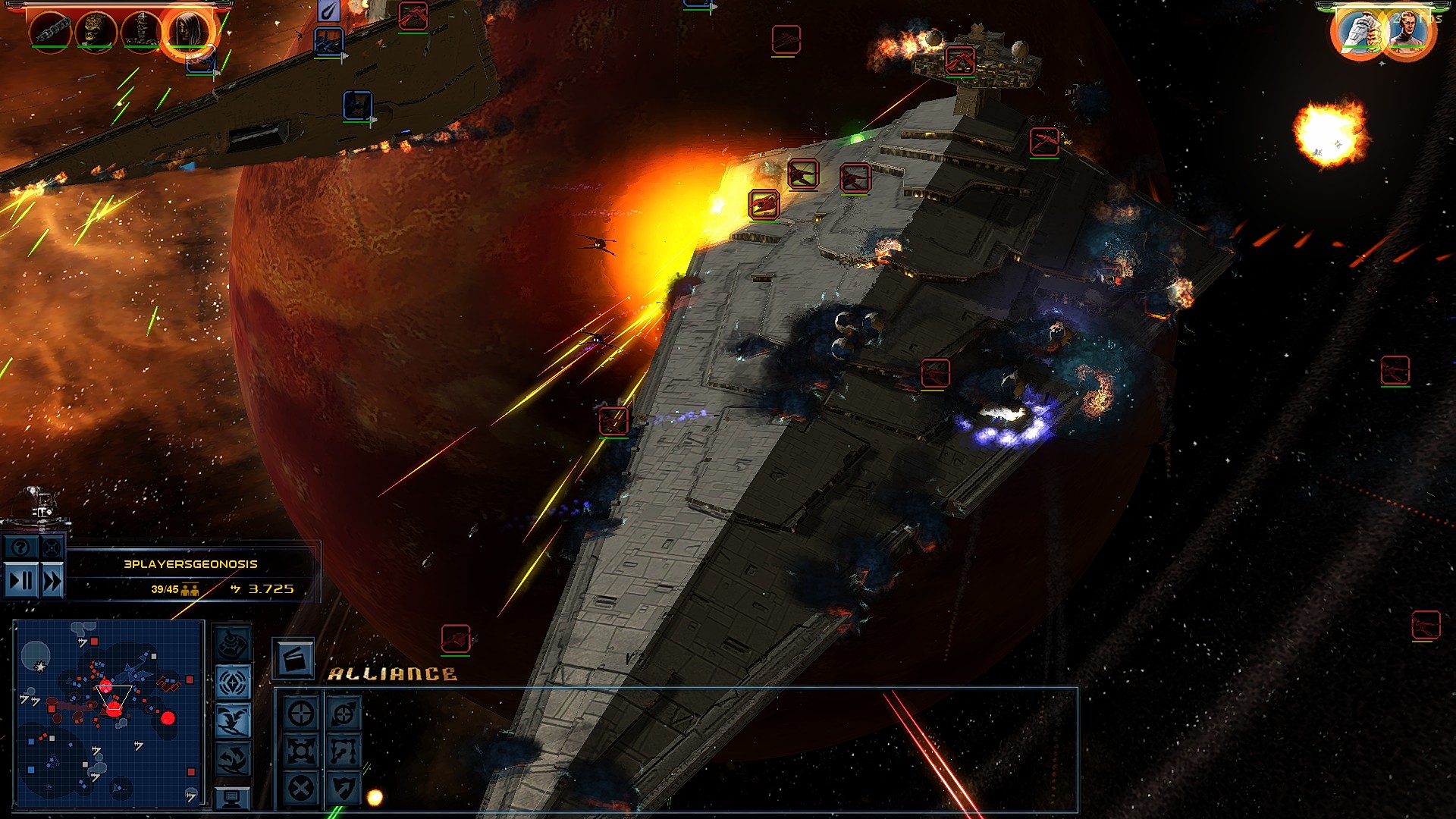 The Alliance Rebellion November update is here. It adds a good amount of fixes/improves/changes. In addition to the continuation from some old upgrades in progress, I have added several new improves.
Engines and shields have new graphics showing the break of some parts in all ships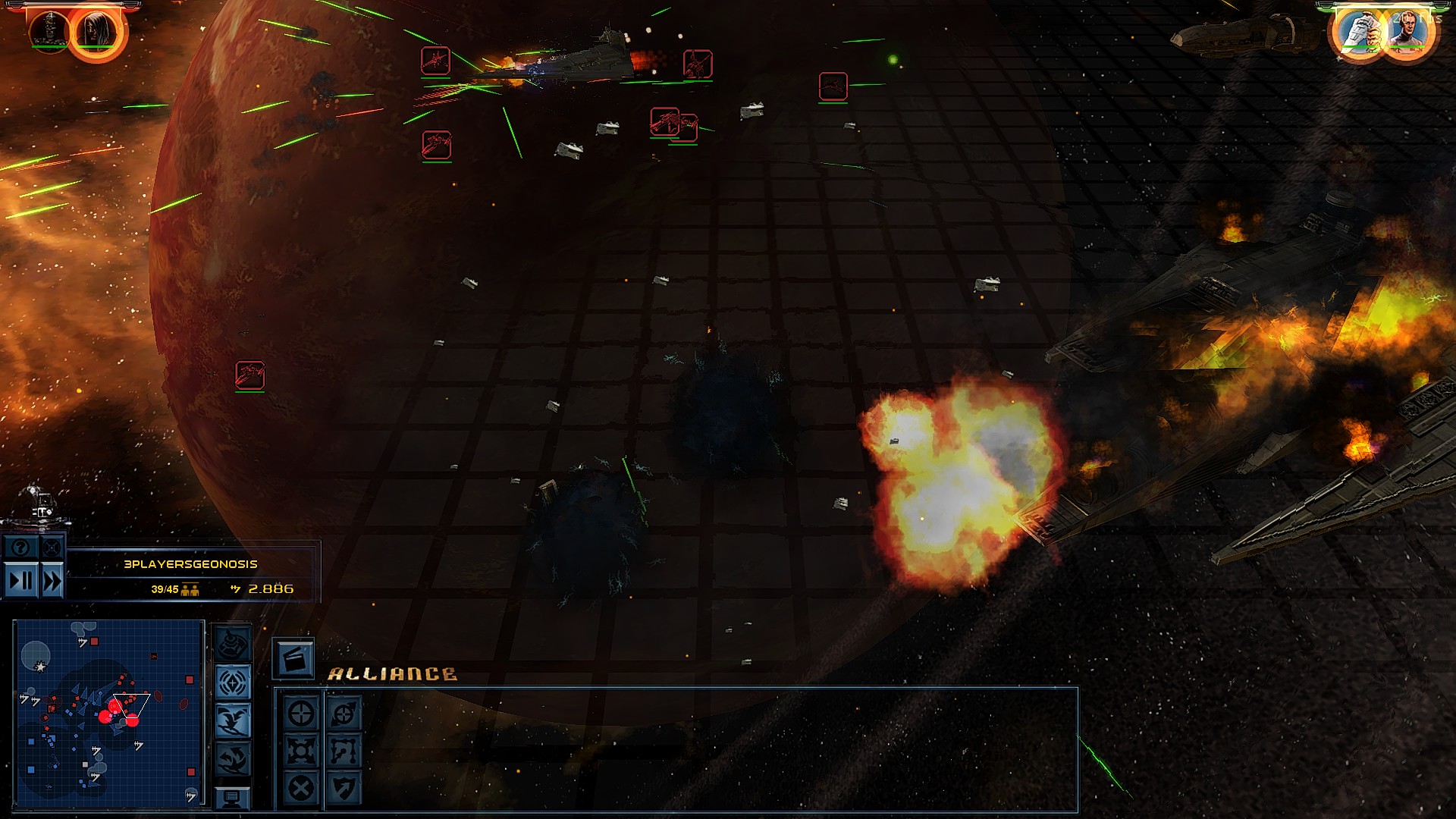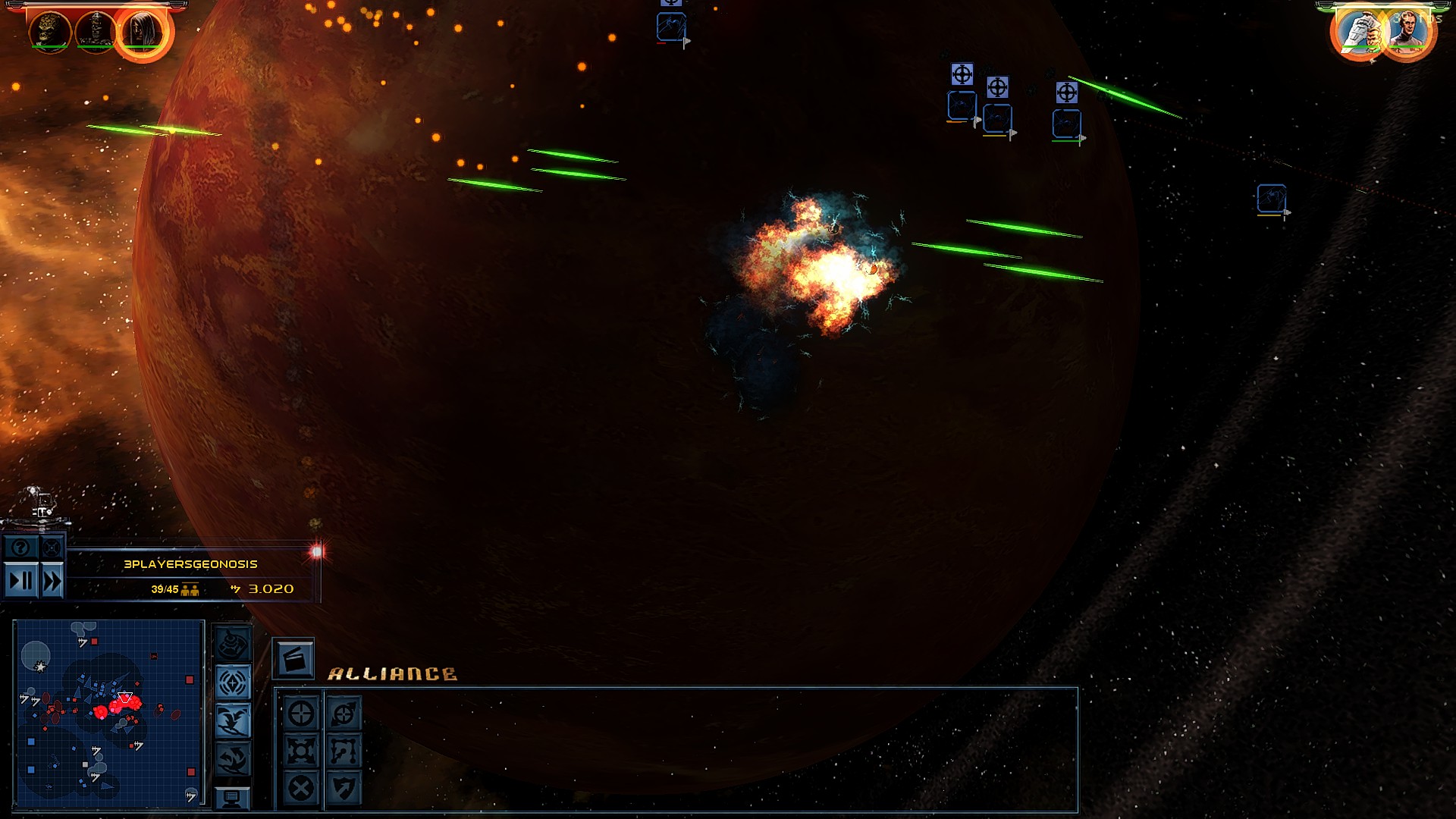 It is a work in progress but some units which they have turrets with movement, they show the break of them when their hardpoints are destroyed.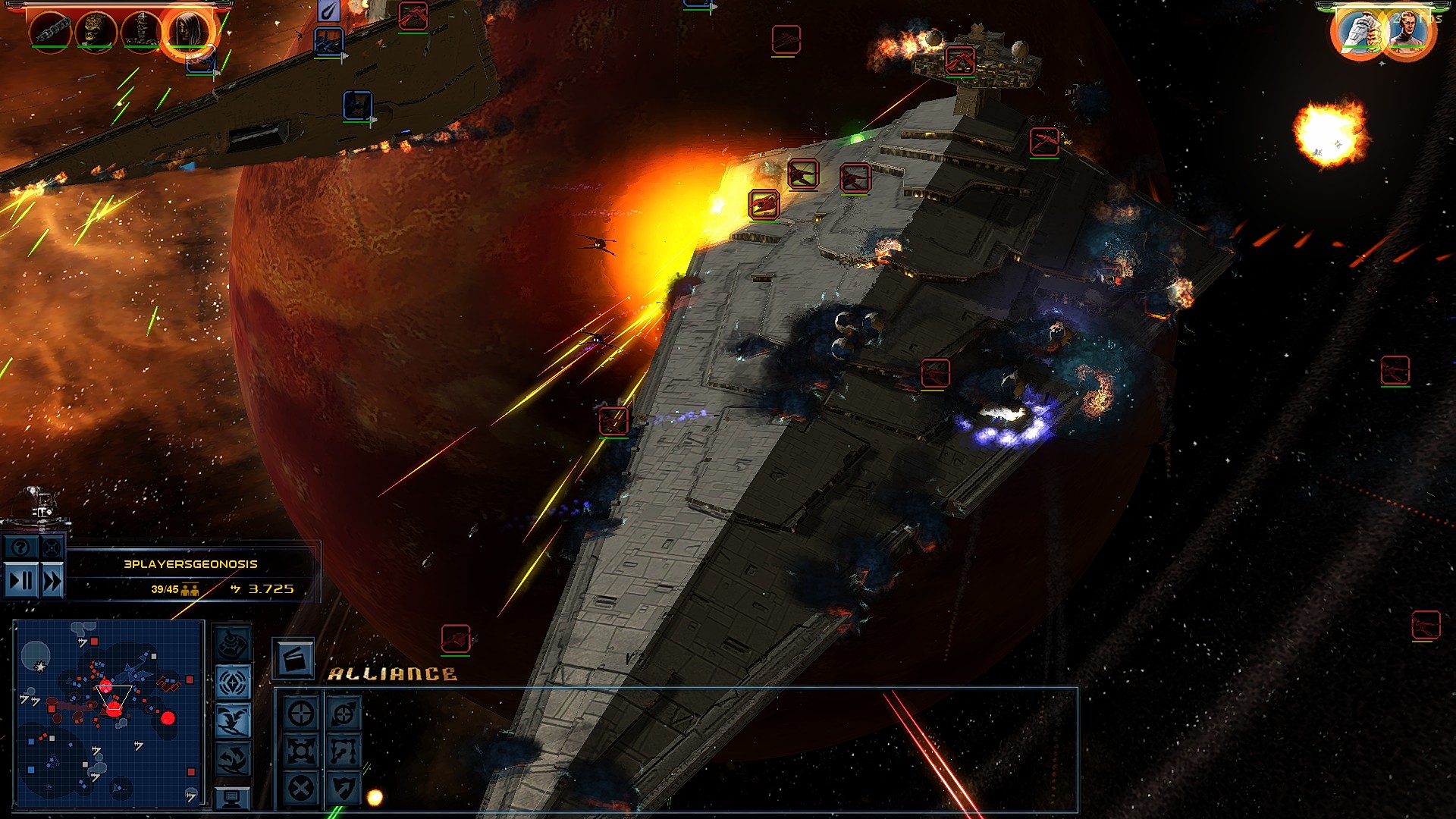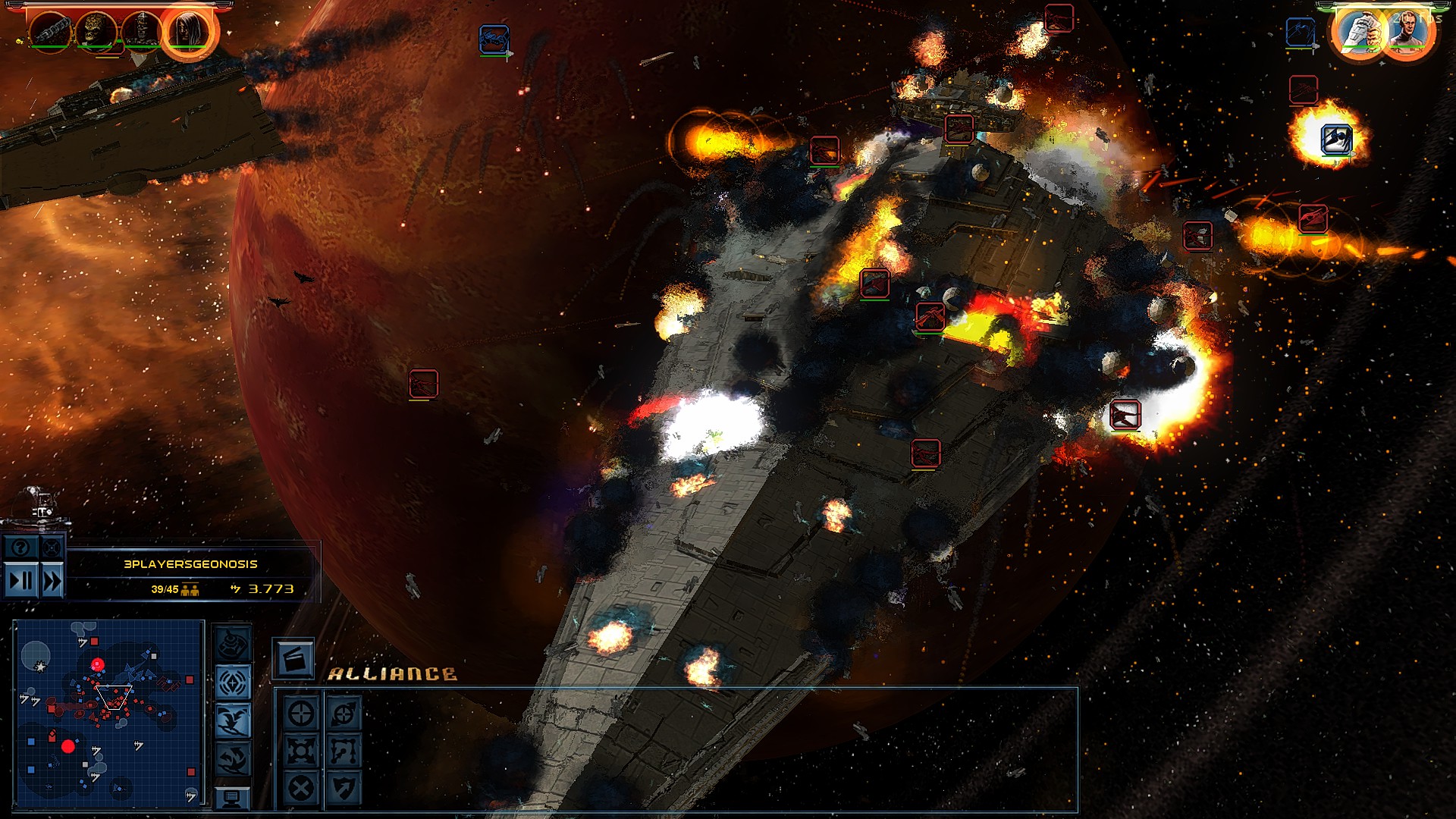 The addition from these elements from ships showing broken parts to improve the death animations from the ships.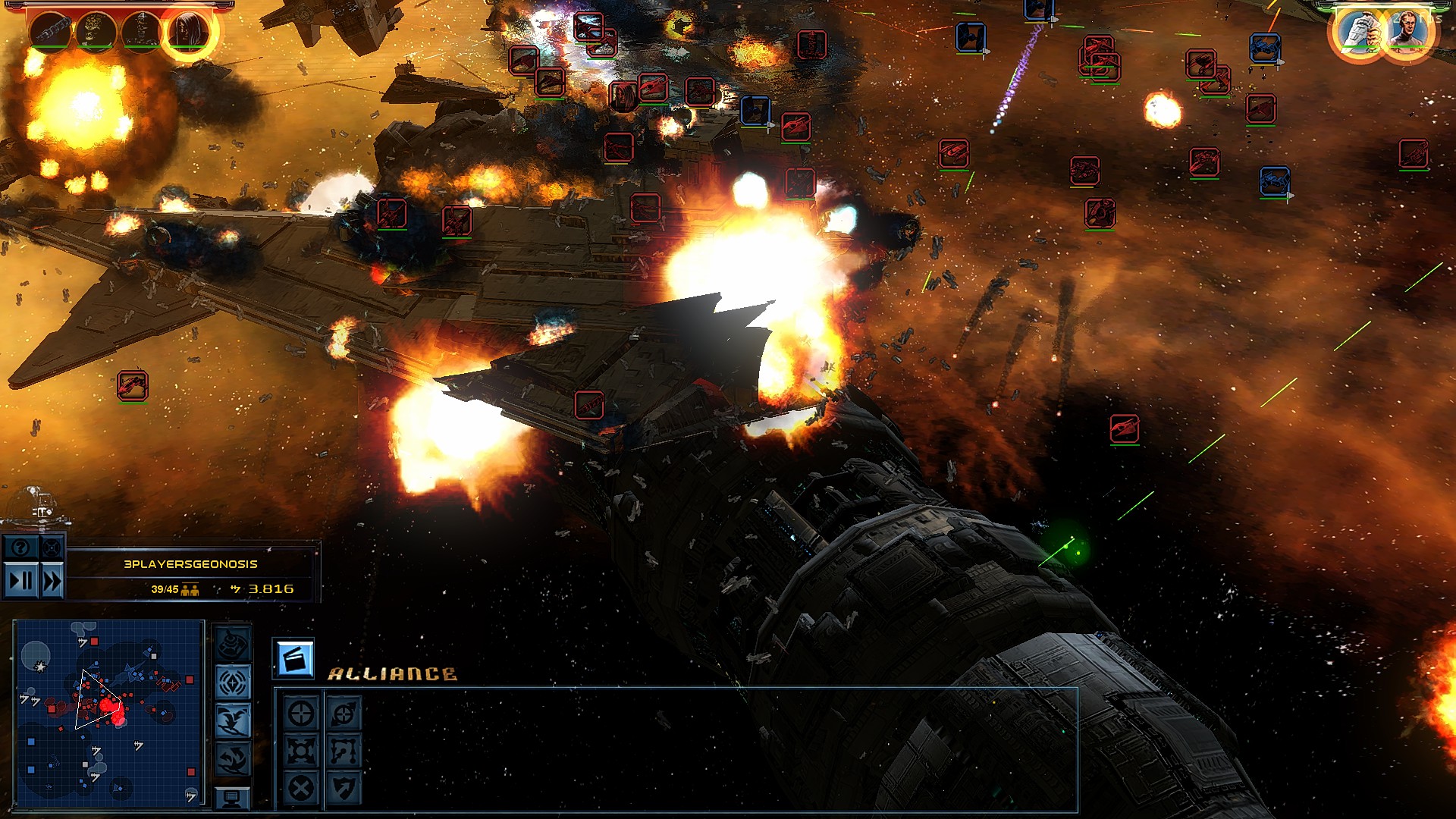 As before, I have been adding turrets with movement in more units, this past month in some more special units.
The Bellator adds 68 turrets with movement and it adds a bit improve in its weapons.
Many people have asked me about the Mandator III. There are not a real image from it but according to the descriptions, the ship can be a variant from the Bellator. These are early screenshots about what I am making, a similar ship, even in size. Probably you will say how the Mandator III must have 12000 meters or more, but this size was written by Jason Fry (the creator from the Essential Guide to Warfare) in his tumblr account https://jasonfry.tumblr.com/post/23039847571/eg-to-warfare-endnotes-pt-7 and I say, if he can write things without to create a 3D model, taking without ask many things made by others and painting them in his head, why I can not say how the Mandator III size is the same from the Bellator because it is a variant from it and as Fry said, it will be a hulking weapons platform.;)
Remember these screenshots are a early work. The ship is mostly as you see, a variant from the Bellator but the main turrets are a bit different and it adds a lot more of smaller turrets as the Bellator.
In the last update, there are some replacements from older units. In special from the Mandalorian ships which they were designs from another universes as the Centaur, Advanced Centaur and Medusa, all them were really designs from other universes as the comics Orfani. Perhaps you did not know but it is the true. By this reason, I have made new designs more as the Kedalbe and as you can see, they are awesome.
Other smaller additions are some new icons for some heroes which they had not a face.
The Colonel Cronus.
The Admiral Feyet Kiez.
In the Encyclopedia from my web site, you can check all the Galactic Empire heroes with their abilities and additional info about them. Other factions heroes are a work in progress. In game,I have added changes in the cards info about their abilities.
Other big changes are the AI in Galactic mode, it has been improved. Now it makes a bit less of attacks and it launches more units. This video is playing against all the Factions, if you check it, mostly each faction launch a single attack each time and there are some more of time than before between them.
It can not be showed but there are many fixes preventing in space battle crashes and one special improve from music because before, some songs were not reproduced.
You can see the watch the credits from the mod here.
You can find the mod at https://steamcommunity.com/sharedfiles/filedetails/?id=1241979729 and more about it at my web site https://firefoxccmods.com where you will find my discord, the new encyclopedia, deviantart, youtube channel and more, many more