Star Wars – Empire at War – FOC Alliance – SSD type Executor in action
Yesterday, I added turrets with movement to this type of SSD, even to the Legacy SSD (Superlaser SSD) and the Vengeance (Jerec's ship). All these units see their weapons replaced by 104 turrets and with exception from the Black Sun SSD, all them share the same weapons. I know what you are thinking, what are their differences? it happened before, these ships, they always shared the amount of weapons. Their differences were better shields, speed, abilities and other special weapons.
Now if you see the video or check these screenshots, you will see how all the new weapons are in the side borders, why? because it is the best position for these ships. The center shows a lot of troubles and it will be more used for other hidden weapons from abilities or other things.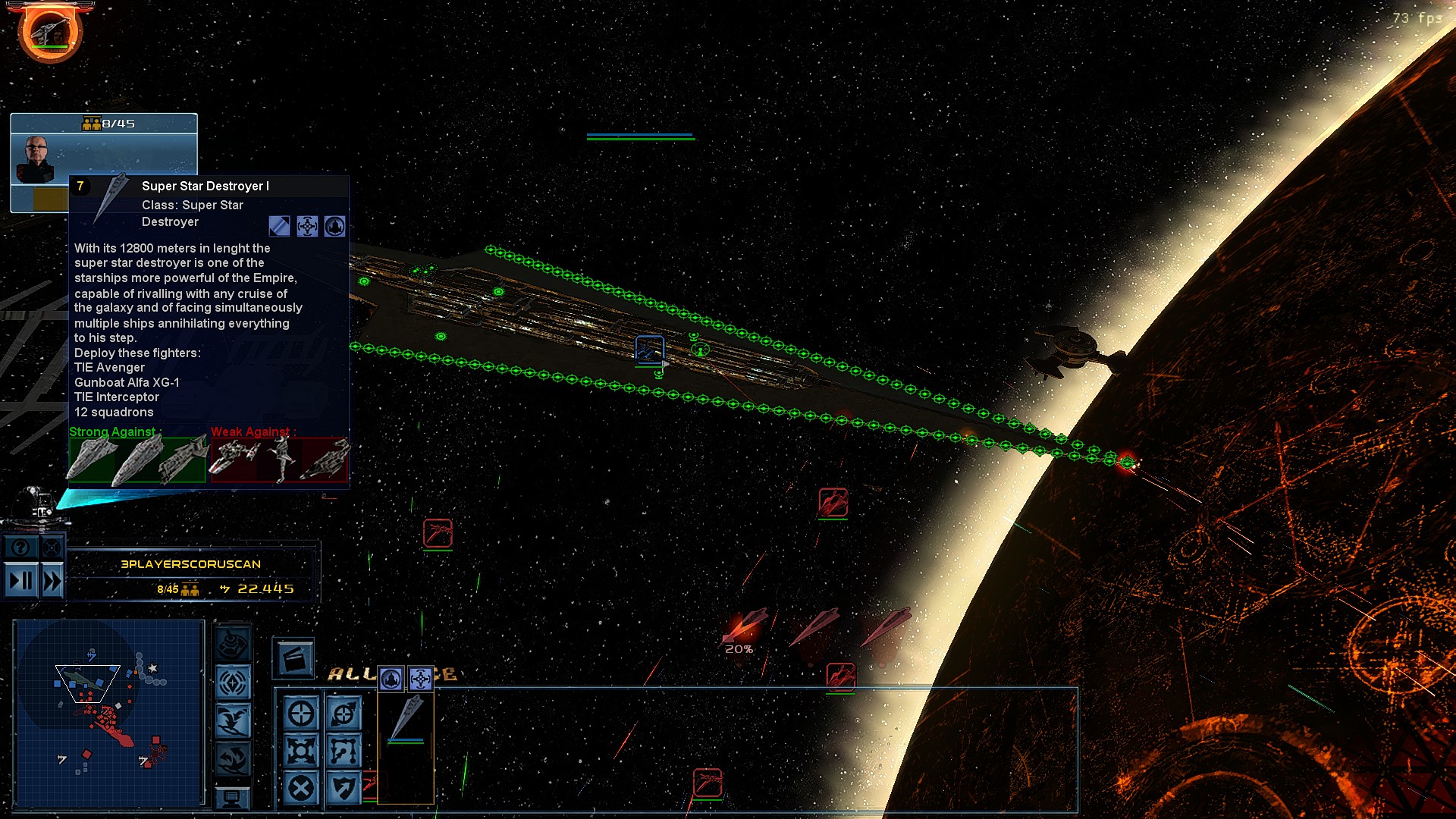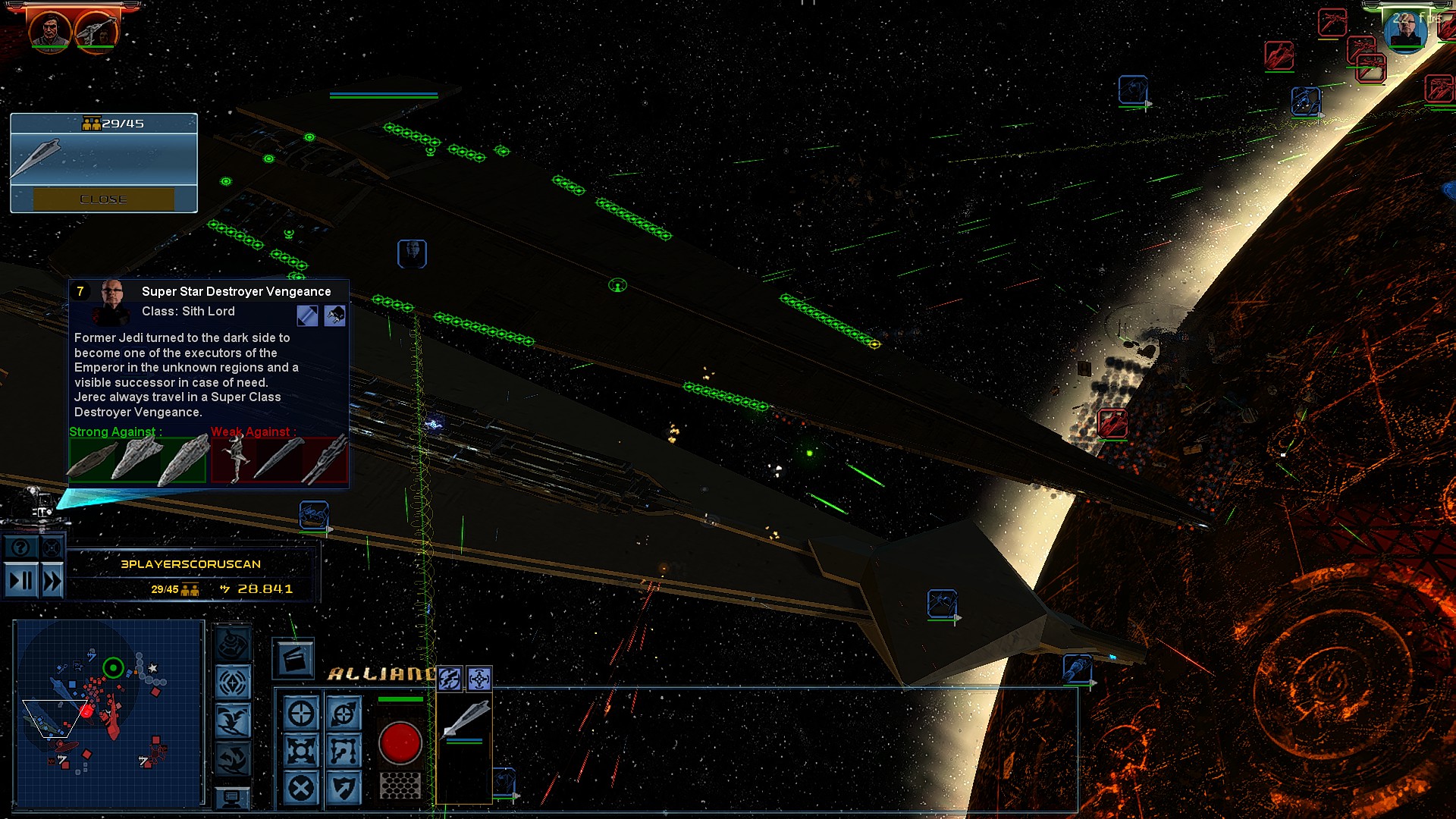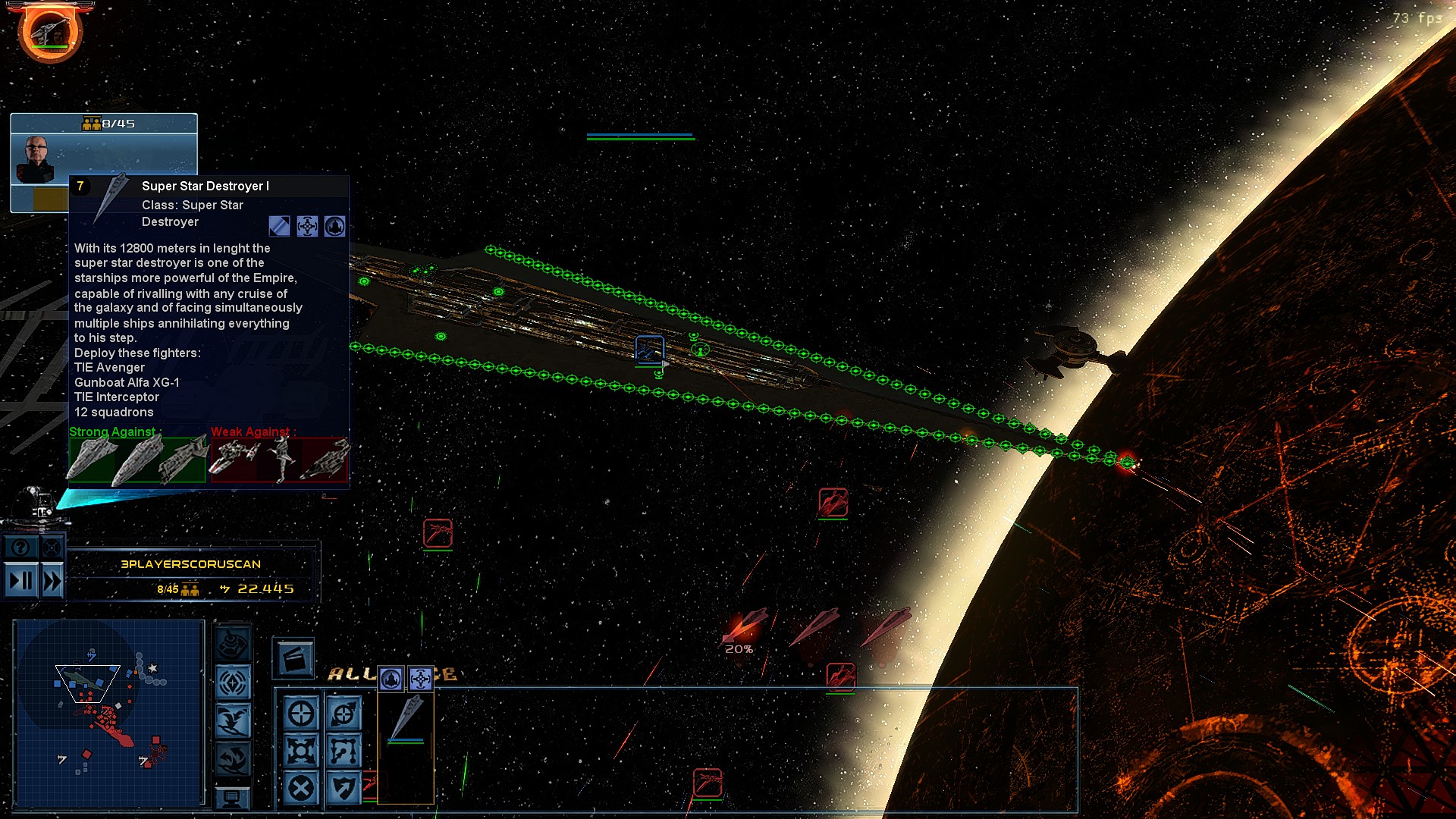 This classic SSD from Empire are some of the most expensive and powerful units. If the Assertor or Dominance are the most powerful normal SSD with 115 turrets, the Executor class should not be very far in power.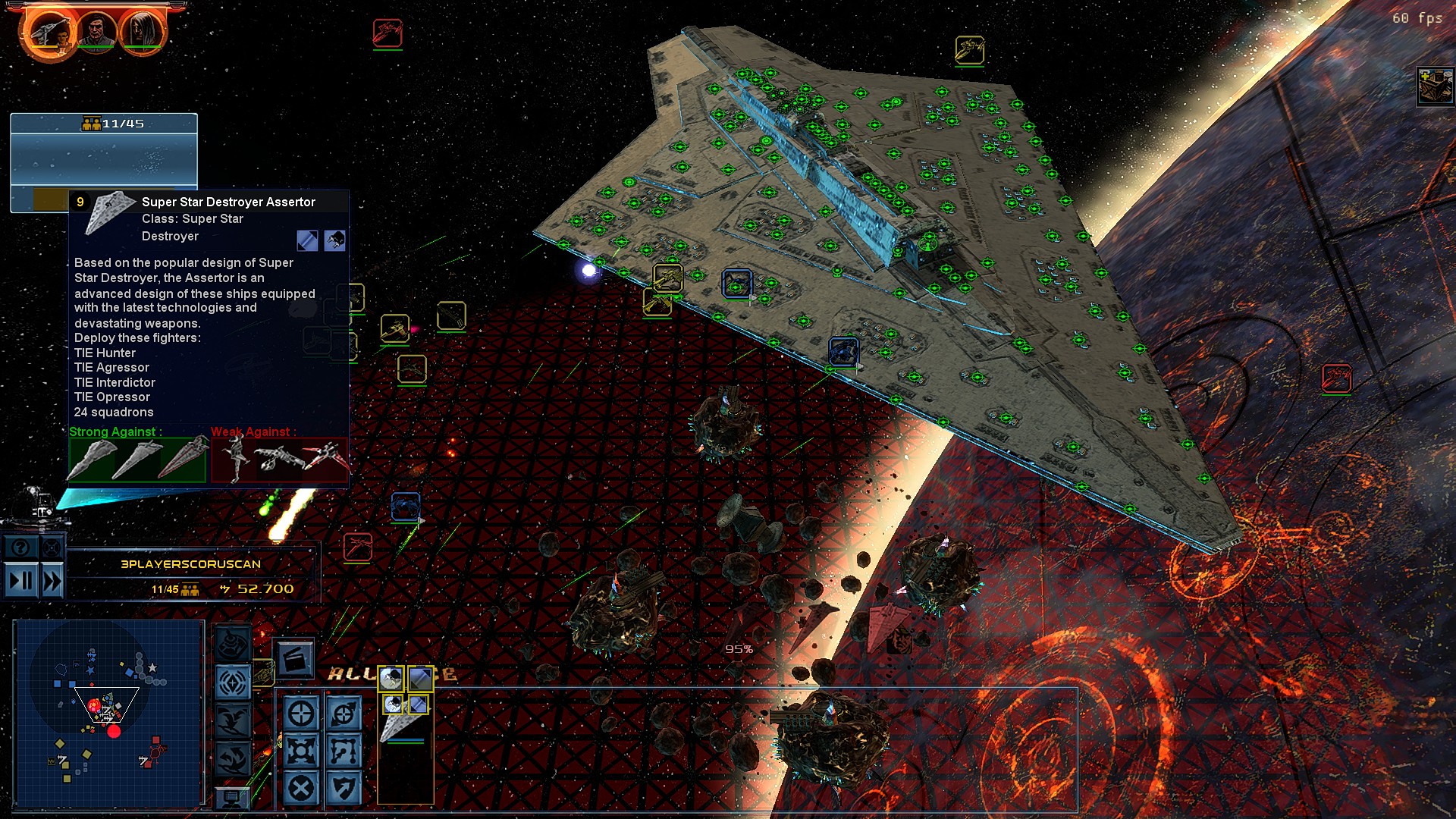 The Eclipses, Sovereign and Imperium were not upgraded by the moment but they should add not less than the Executor class and probably more than the Assertor because they are special units. The Supremacy is another. But probably I will work before with some Rebel units before as the Colossus, MC104 and Viscount. And the MC108/112 weapons should be increased because they have a big size but they have a inferior amount of weapons compared to one heavy battlecruiser as the Praetor MKII. Anyway, a lot of work but I make these things fast and probably the next week I will release a new update.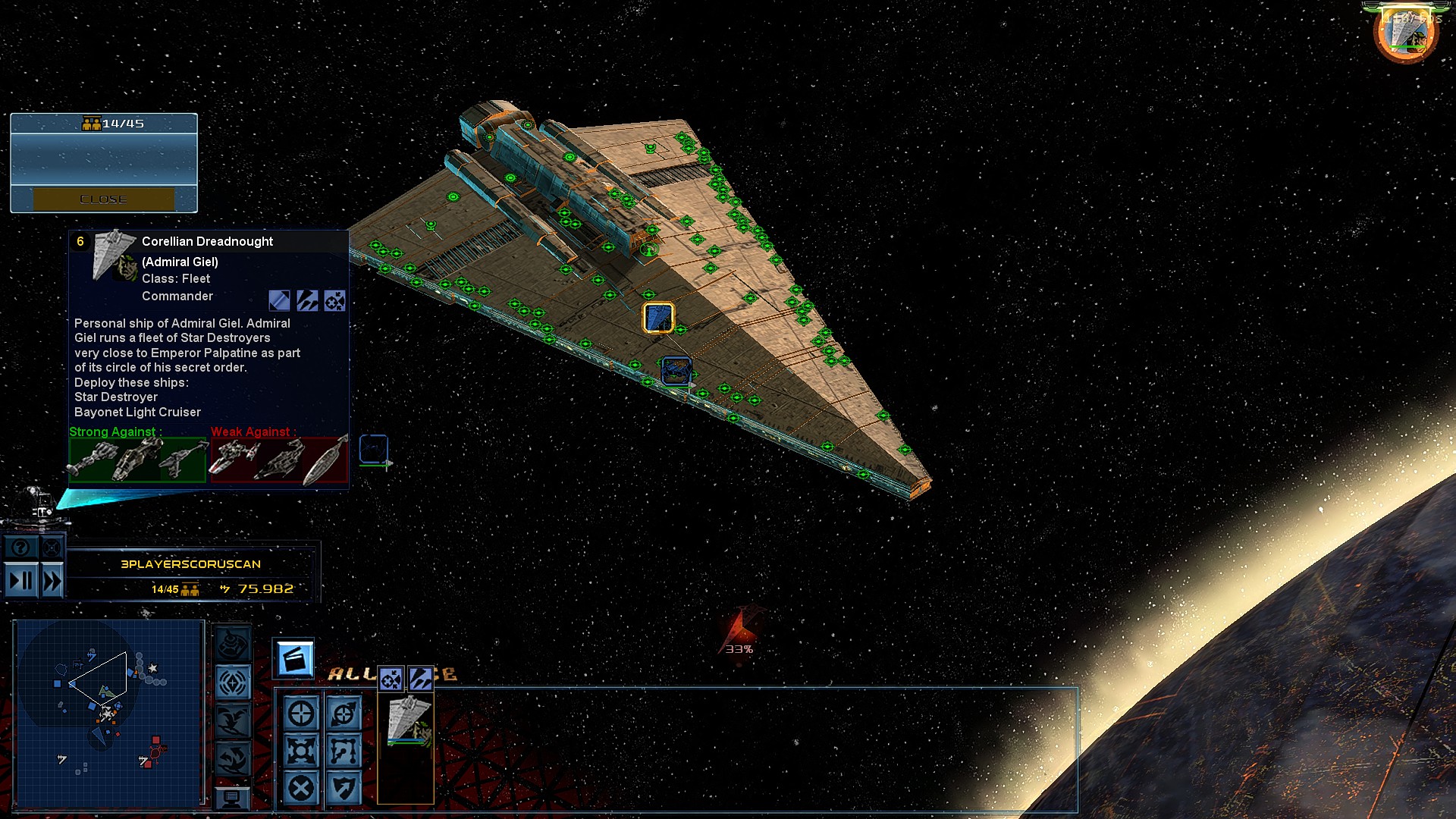 Yes in the video there are some wrong things as the engine lights from Vengeance. Nothing strange, it was my first in game testing. All is improved and fixed now, even the Jerec's ship adds better engine lights.
The small lag is by the amount of units deployed in some points. Very normal in this old game.
I do not know if anybody have thought about it but in the future, I would like to add customized destroyable parts as bridges, engines and other things. It can be made. But by the moment, it is a long shot in time proyect.