Star Wars Empire at War – FOC Alliance – SSD MKI vs Nemesis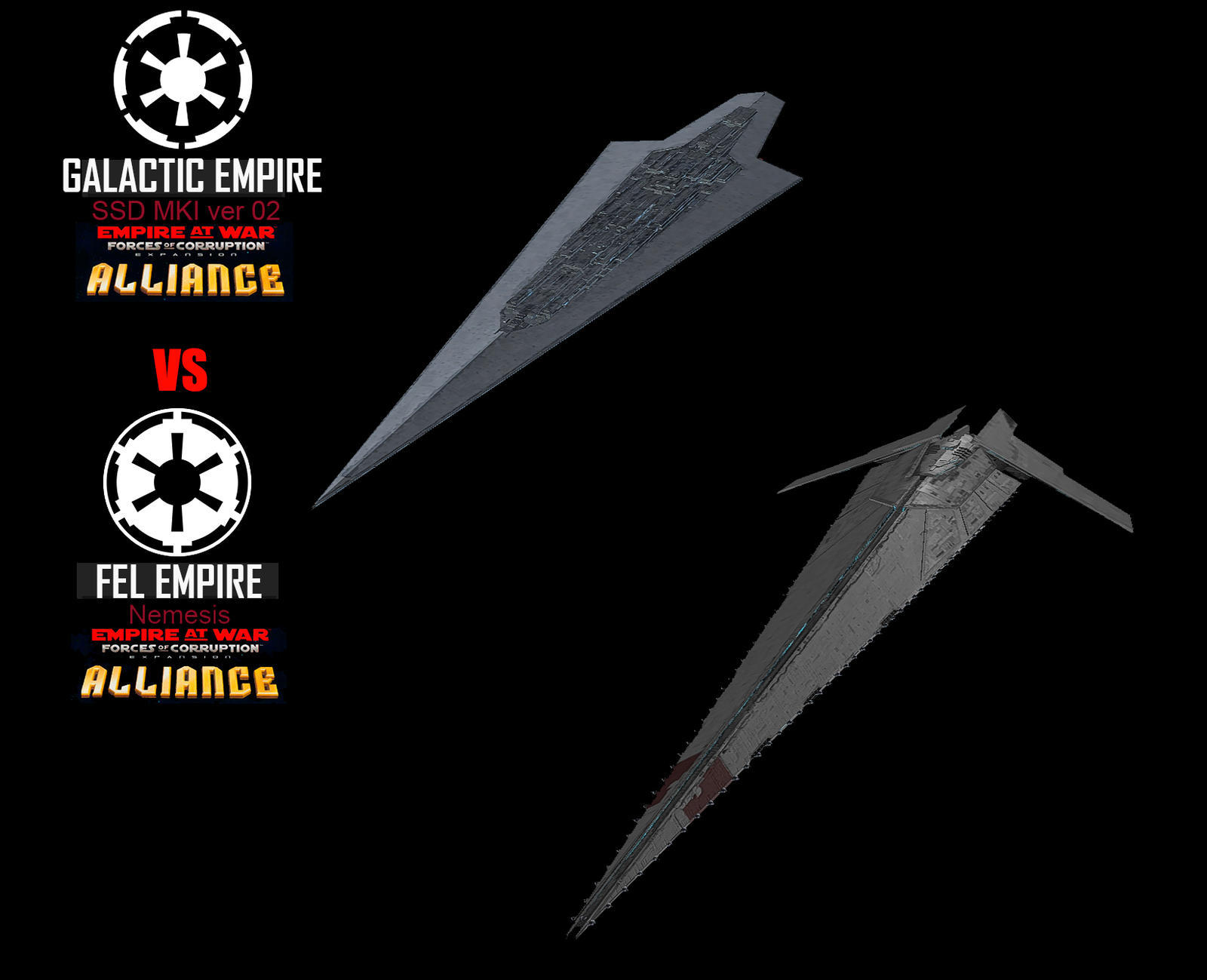 Another single combat ship vs ship, this time the SSD MKI vs the Nemesis from Legacy era.
The Nemesis is the bigger Super Star Destroyer class from the Legacy era made by Warb_Null with the addition of turrets.
As you can see in the video, it is similar in many ways to the SSD MKI and both ships require be maneuvered in the best positions for to fire their weapons. Anyway, they are very powerful and playing with smaller units, you will not want to find one of these in the hands of the enemy.
However, fight against them is a better challenge now and the mod wins a lot because the AI can not build many of them but now at least, each one of them requires be attacked by more units or more powerful units.