Star Wars Empire at War – FOC Alliance – Week progress
This week I have several new features added in the game, specially thinking in the All Era GC.
First the tech tree, I have edited it more thinking in the All Era GC. It is not a real tree because there are thousands of different units but it is a beautiful addition.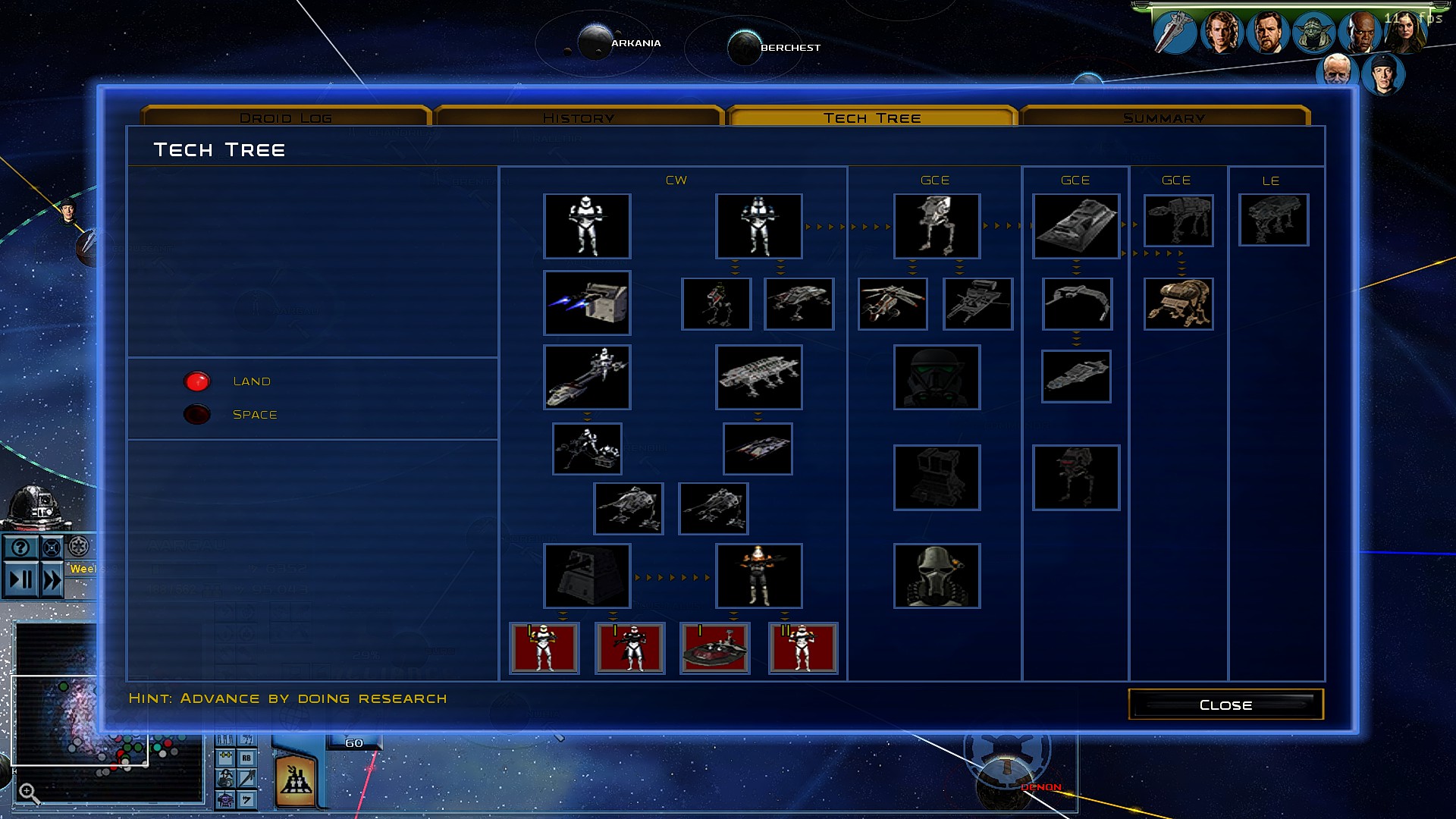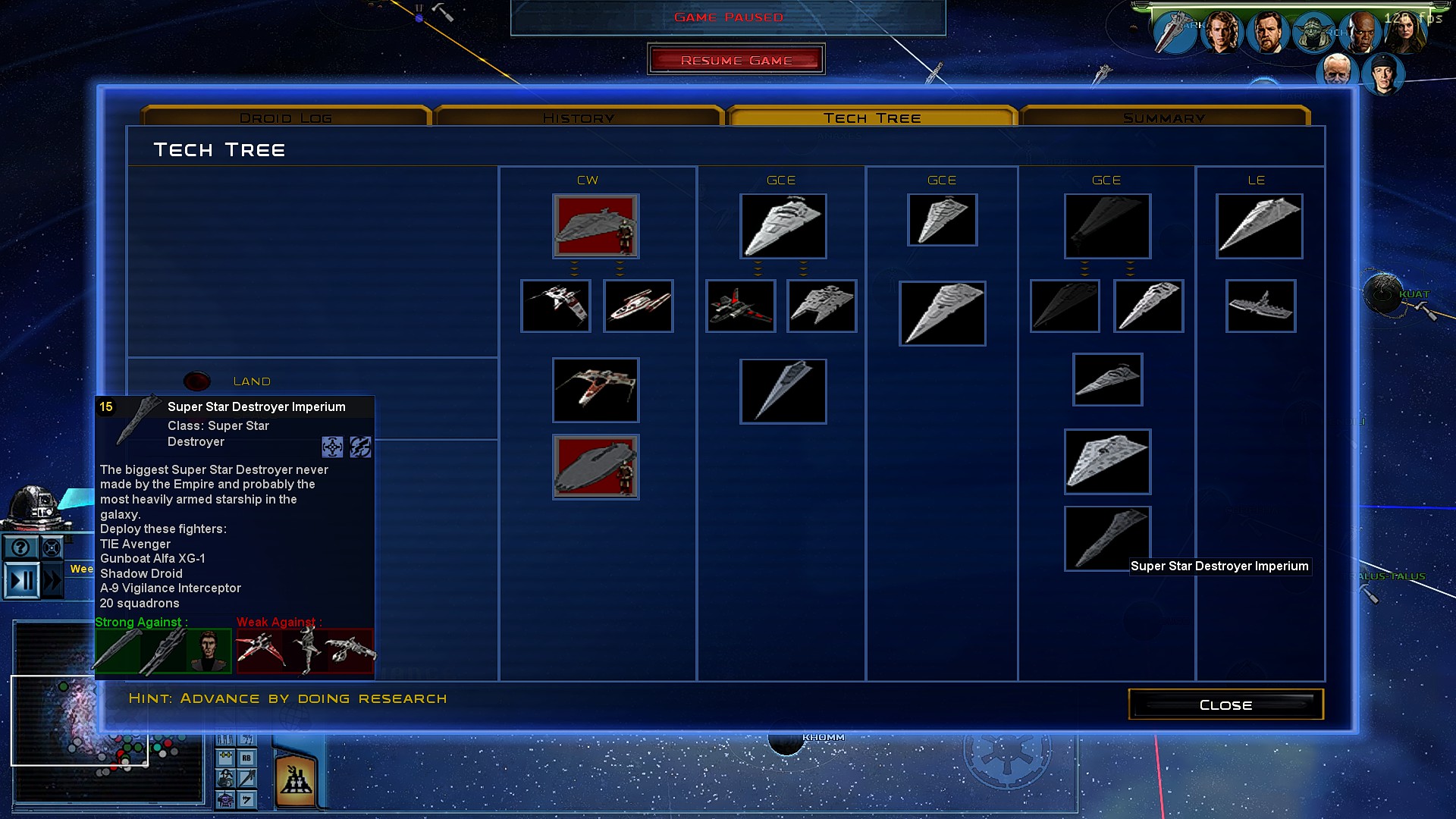 Other addition is the game showing the current tech level. Each time era has 5 different tech levels. Just the GCE era adds all the big research additions from the previously released Rebellion GC.

Speaking from this special research, some things as the ground mines, they are researched only in the GCE era. It can look as a problem searching resources in the CW era but in this era, the units are a lot cheaper.
You can watch in this video the progress by yourself. Nothing more by the moment, in one week more, probably I will show you a new space unit which you will like a lot, I am sure of that. 😉