Star Trek TOS – Week progress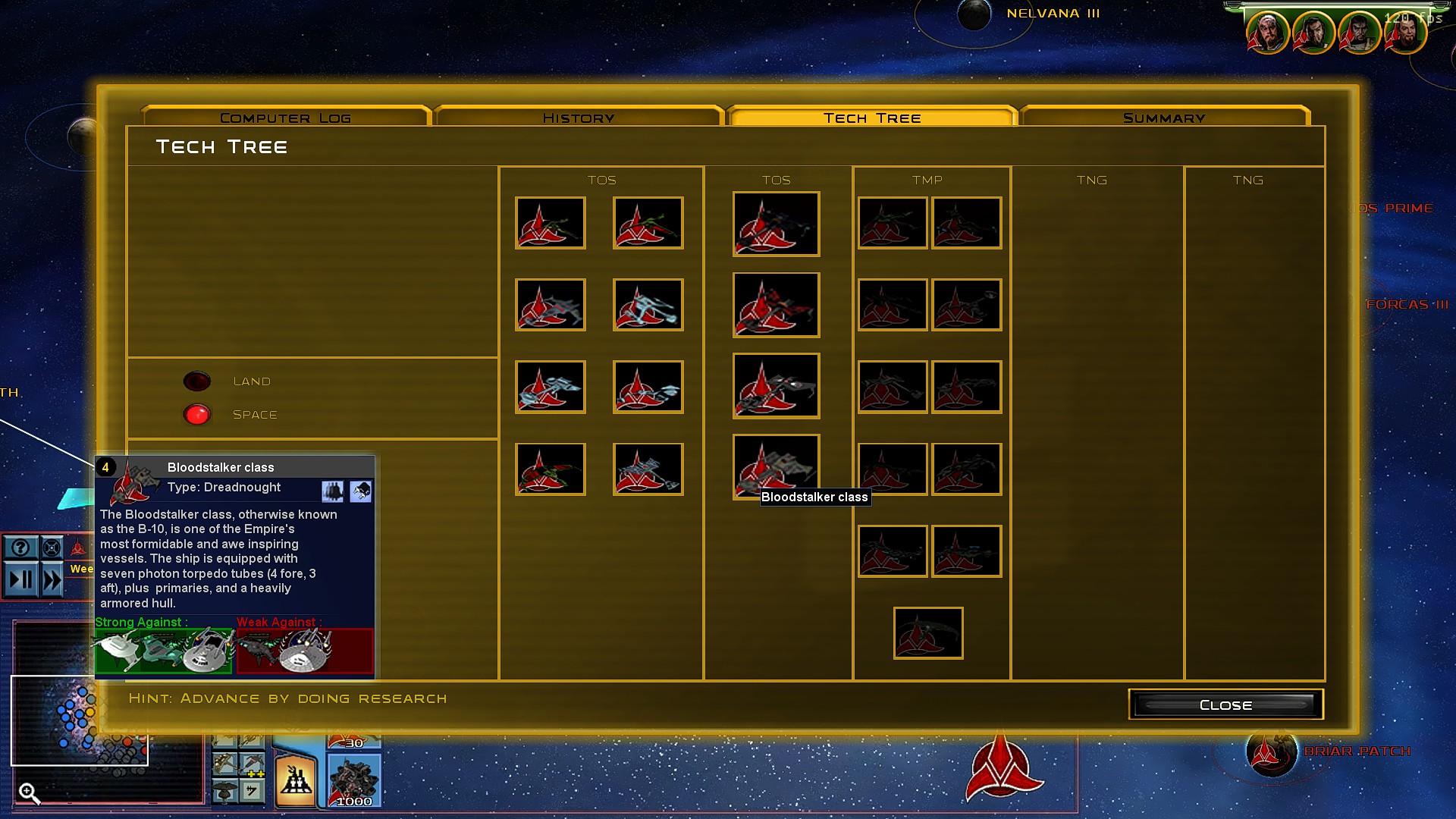 I continue working in new update. In addition to several improves in other matters, this time I have improved the tech tree screens from Klingons and Federation. The screens from Romulans will take more and the screens from the other additional factions can not be edited probably because they have not one exclusive really.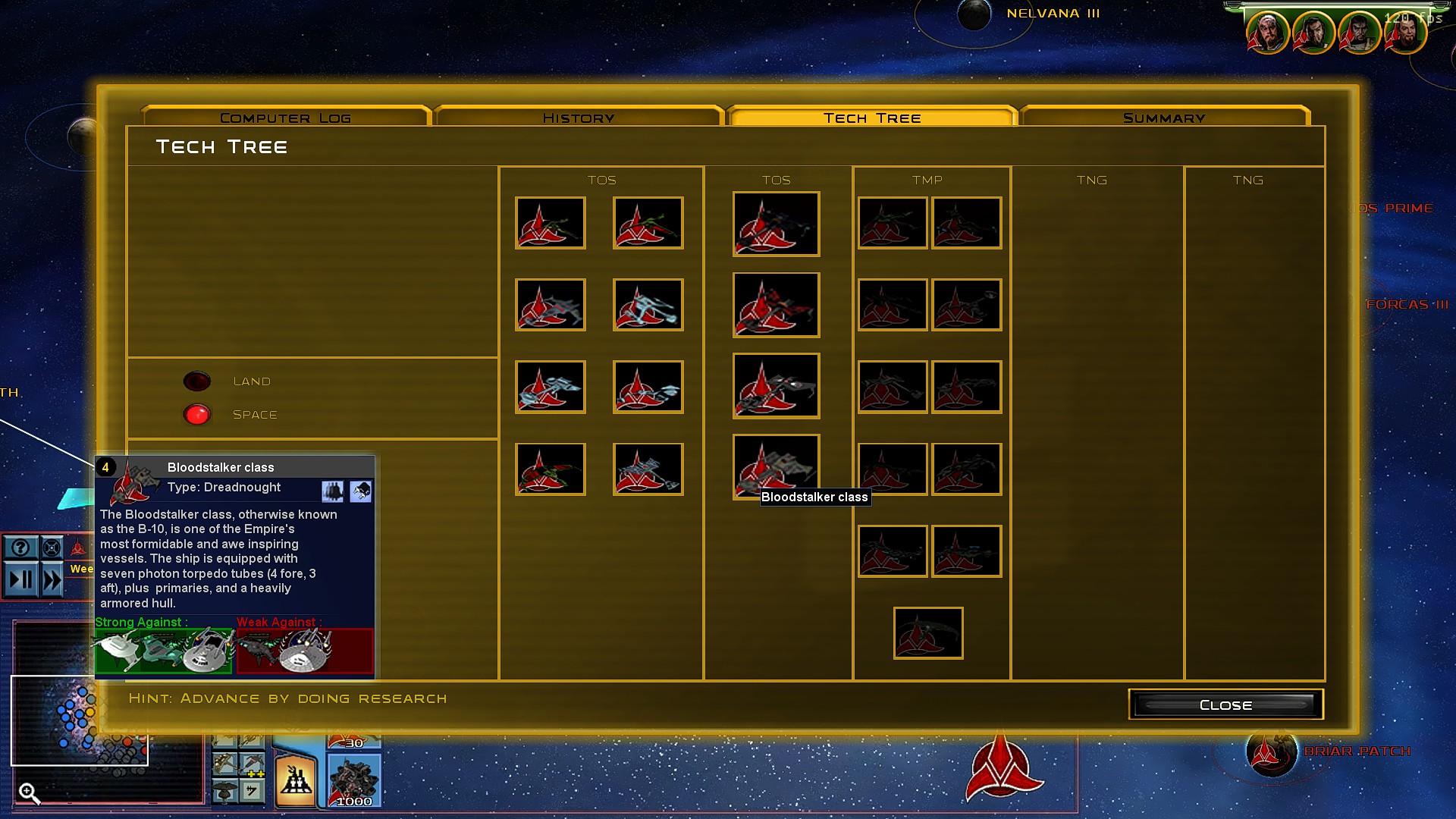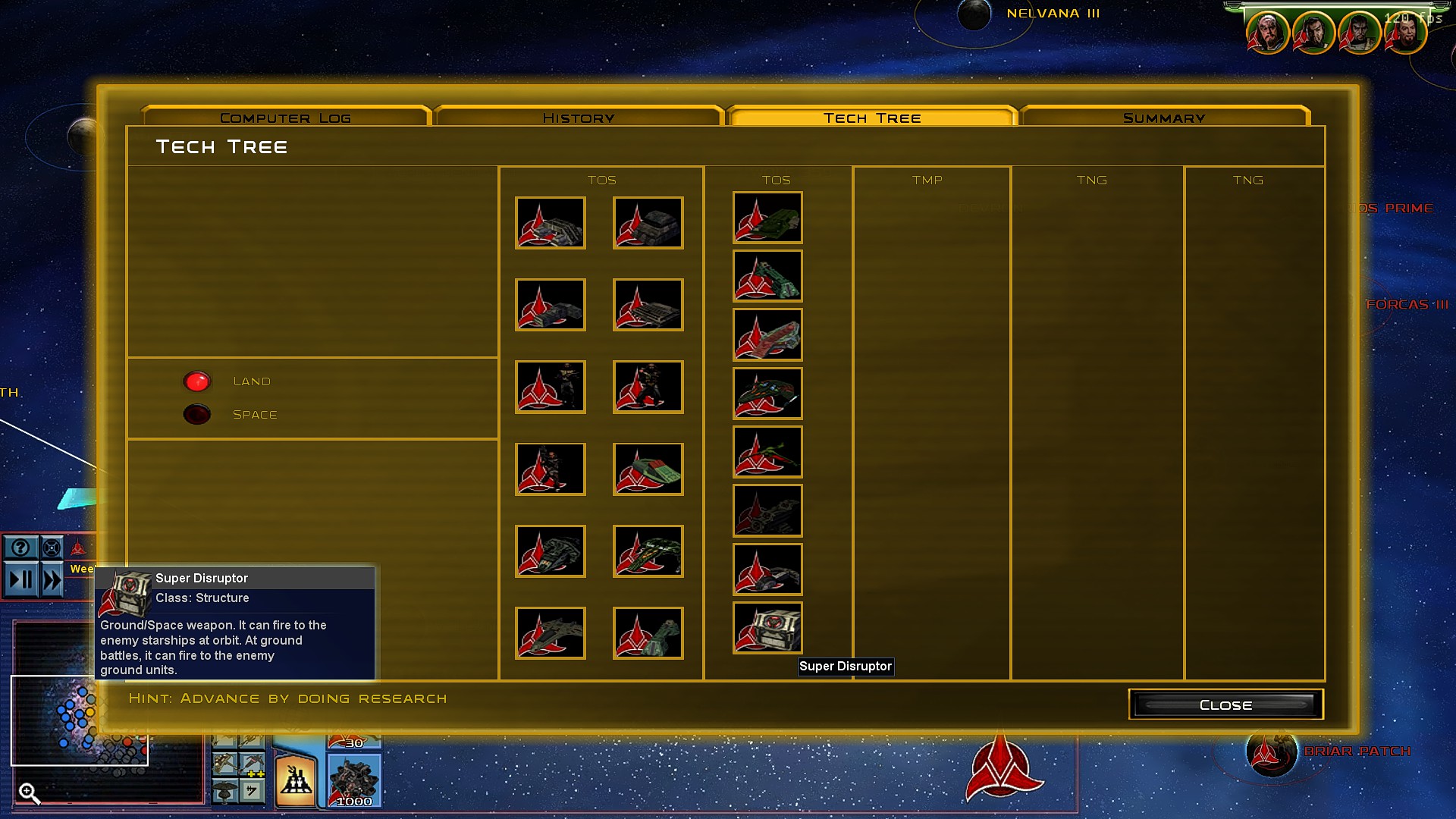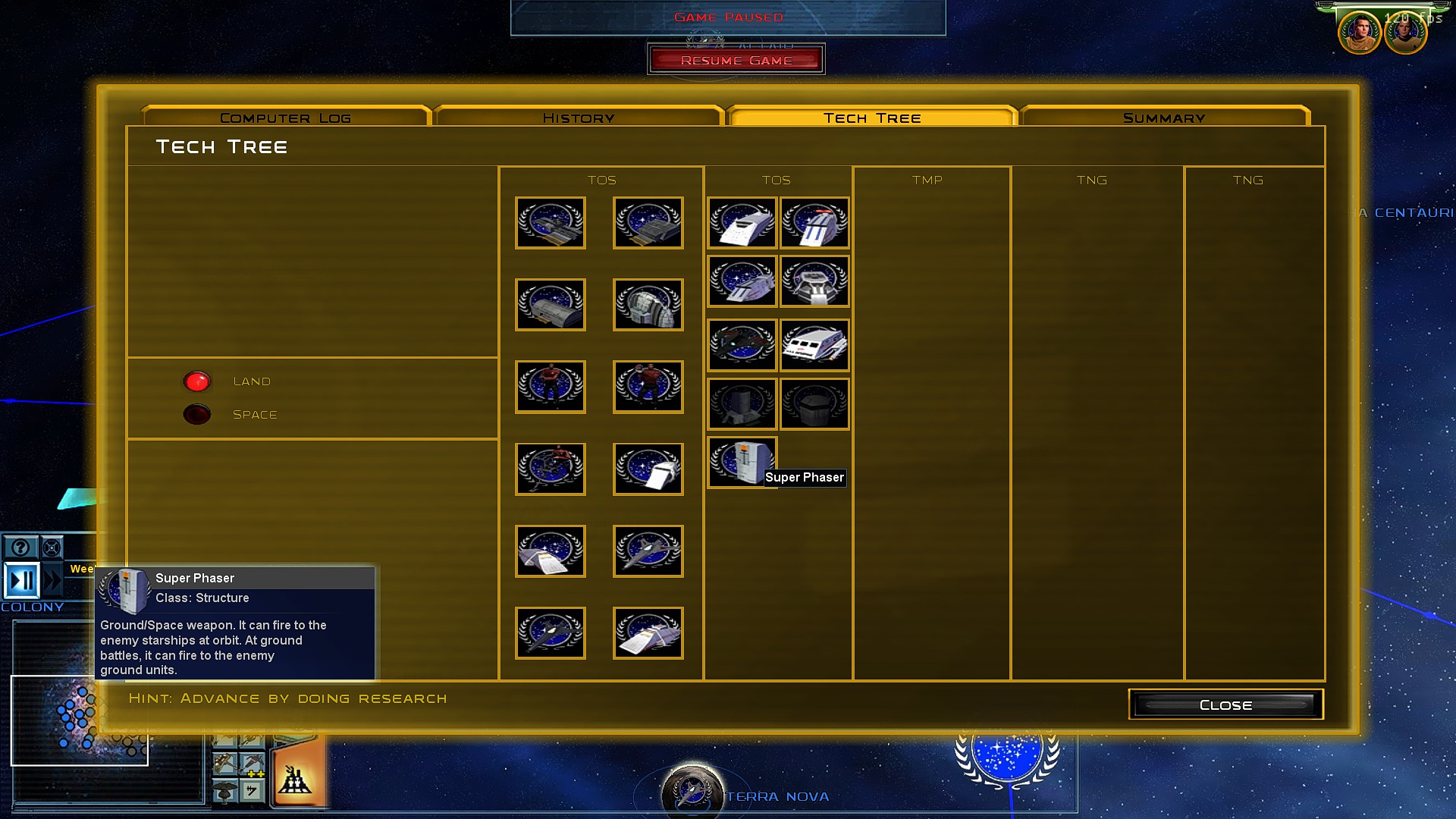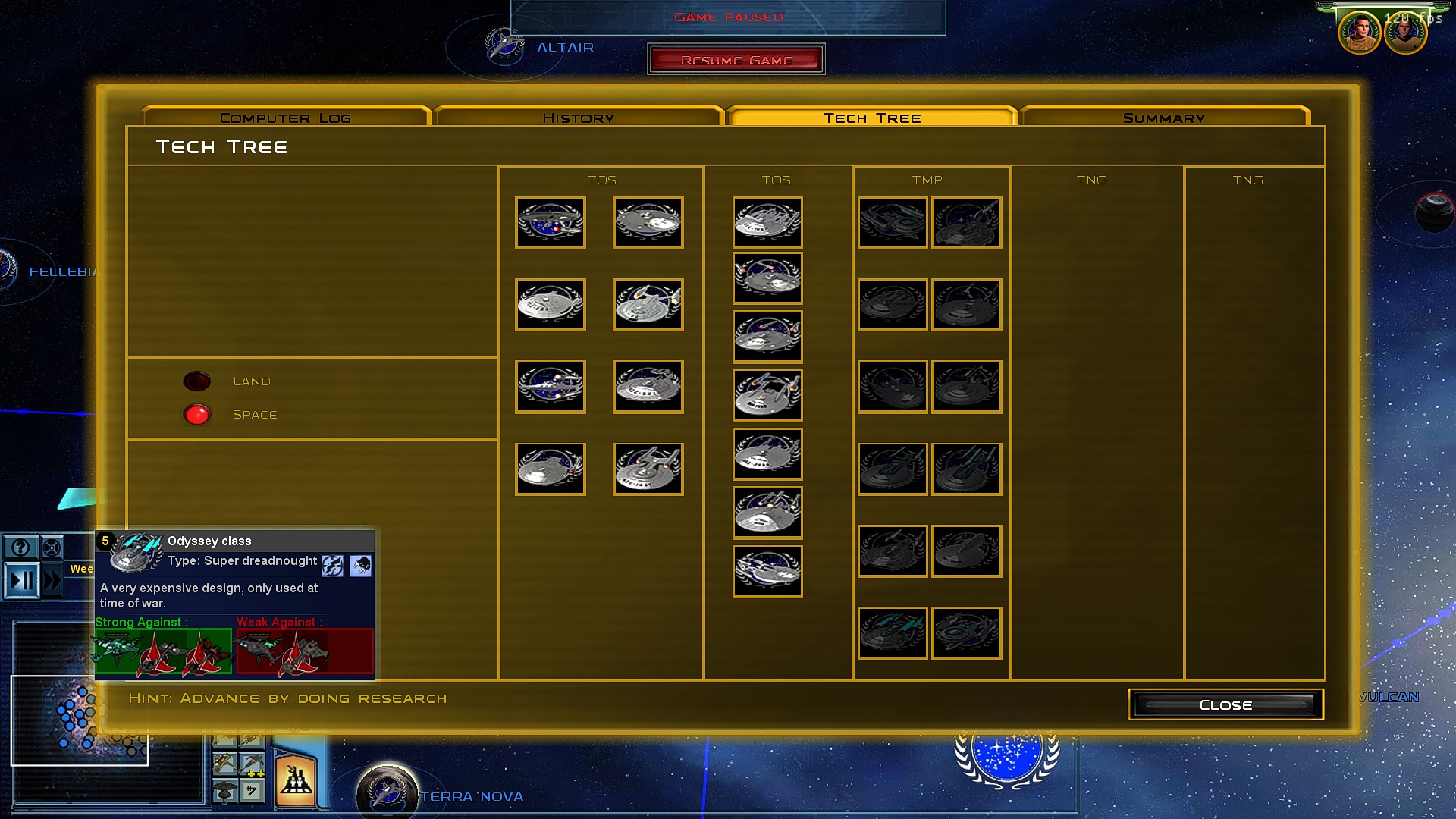 I have recorded a video showing the new Tech Level research.