Star Wars Empire at War – FOC Alliance – You can not play this in EAW GOG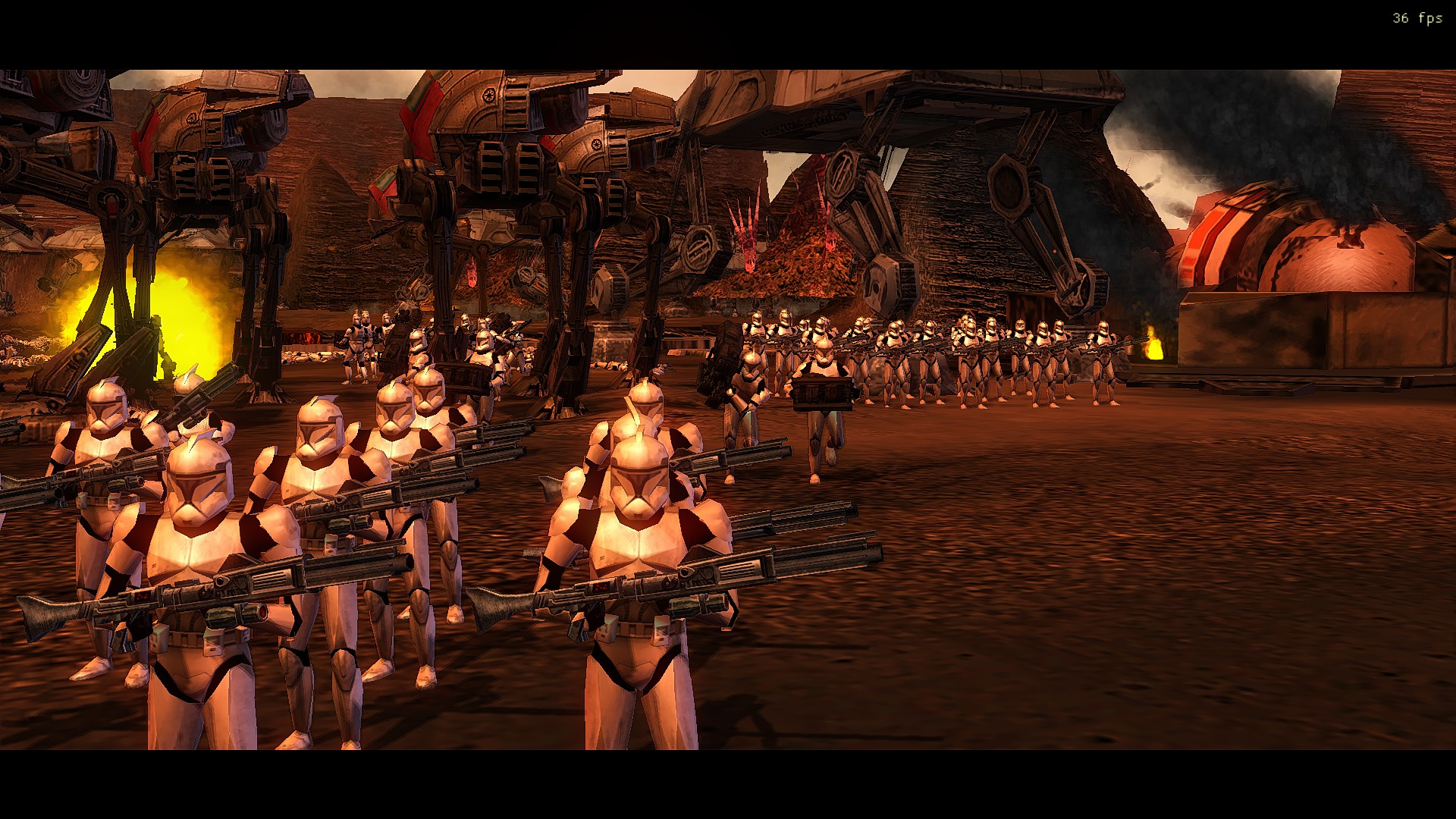 Lately I have not made too many post, when I was taking all my free time with the last new 3D models from SW, I lose the interest in to write new post. A non sense attitude because I have a lot of news.
It is really a very massive battle in New Sullust. Well, returning to the video, not really a new ground map, it is used only in the Legacy era GCs but I have used it in the Star Wars Insurrection GC. I have been and I am working a lot with this GC. Trying new things, testing others, many changes and I have been updating the mod each few time.
About massive ground battles, depending from your computer, the game can handle battles with thousands of units and thanks to the ground commanders, you can deploy a lot of units at the same time. It is a feature only supported really by the Steam game version because in other game version, we know how the savegames crash after some of time playing. Several battles like this and your game will not be able save the game. I can understand how people do not like to buy two times a game but I do not understand how people continue buying the unpatched EAW in GOG and how many of them can not understand the difference between the Steam version and GOG. In fact there are some modders which they continue promoting the GOG version lying to the players…….
At 4 May, the Star Wars day, all the Star Wars games will be discounted a lot as usual.