Star Wars Empire at War – FOC Alliance – Improved Galaxy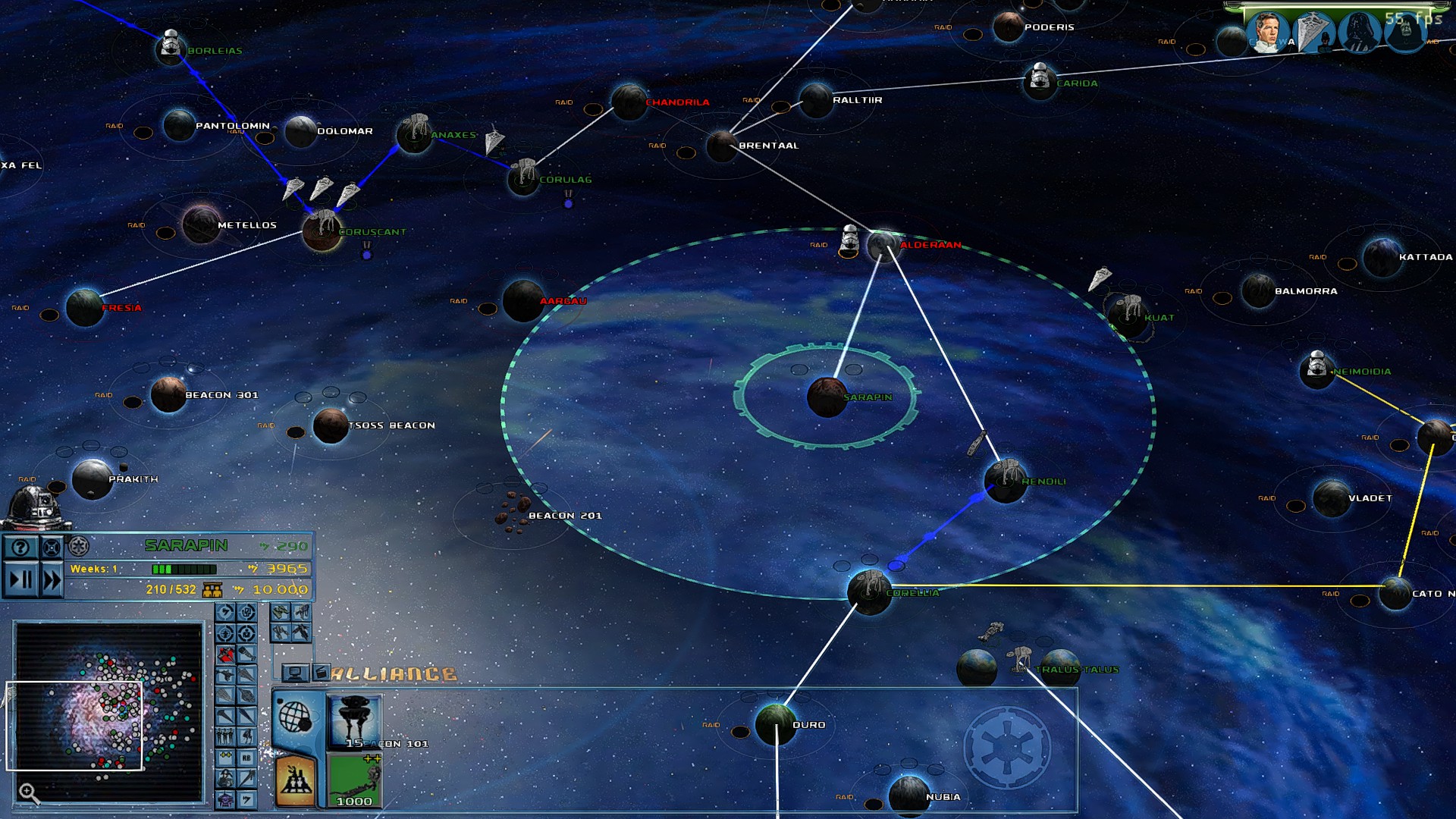 If the previous improves completed were the map previews and the space map planets. The next is the galaxy where I have expanded it a bit more increasing the distance between planets and improving some graphics as the galaxy mini map or the planet ability feature.
Thanks to these changes move units between some of the closer planets is much easier now. Even if it loses a bit of realism in places as Corellia system. However Corellia is a strange system with several inhabited planets. Probably all the system is artificial, created with the center point station moving planets from one place to another. 
Anyway, it looks good. While other people makes a galaxy more as if it was hologram simulator, I prefer a galaxy looking more as a SW galaxy and I will continue making some improves.
Other improves started lately are performance features. But do not wait miracles. As always I have seen players complaining about the lag in galactic mode but they were playing with old and poor computers. If you have not at least Solid State Drive, if you load windows in a old HDD, you will lose a lot of speed in your computer. Of course, a good graphics card is important but seriously, people with HDD, 8GB or ram and lower graphics cards than a GTX 1060 3GB, they can not wait miracles. Because even if the game does not use more of 2GB, Windows 10 uses more for other process.
This is the poorer computer where I load the mod. https://www.userbenchmark.com/UserRun/14343278 it is my secondary computer made with pieces. And it is my primary computer https://www.userbenchmark.com/UserRun/24789869 if you compare both with a computer loading windows in a HDD, you will not the computer with the HDD does not get more of 50% in gaming capabilities, probably. There is not thing slowing more a computer.
Well after this news, I go to continue improving the mod.