Star Wars Empire at War – FOC Alliance – 20 sep status update
Few days ago I made several perfomance improvements in the bigger GCs. After it I have continue working in other things as the addition from turrets with movement in some models.
The first has been the Colossus, this old model add a number of weapons more similar to the Imperial SSD MKI, more or less 50 turrets.
The second from the week has been the Raddus. It gains 36 new turrets, 18 heavy Ion guns and 18 heavy turbolasers. This unit will see soon several new variants.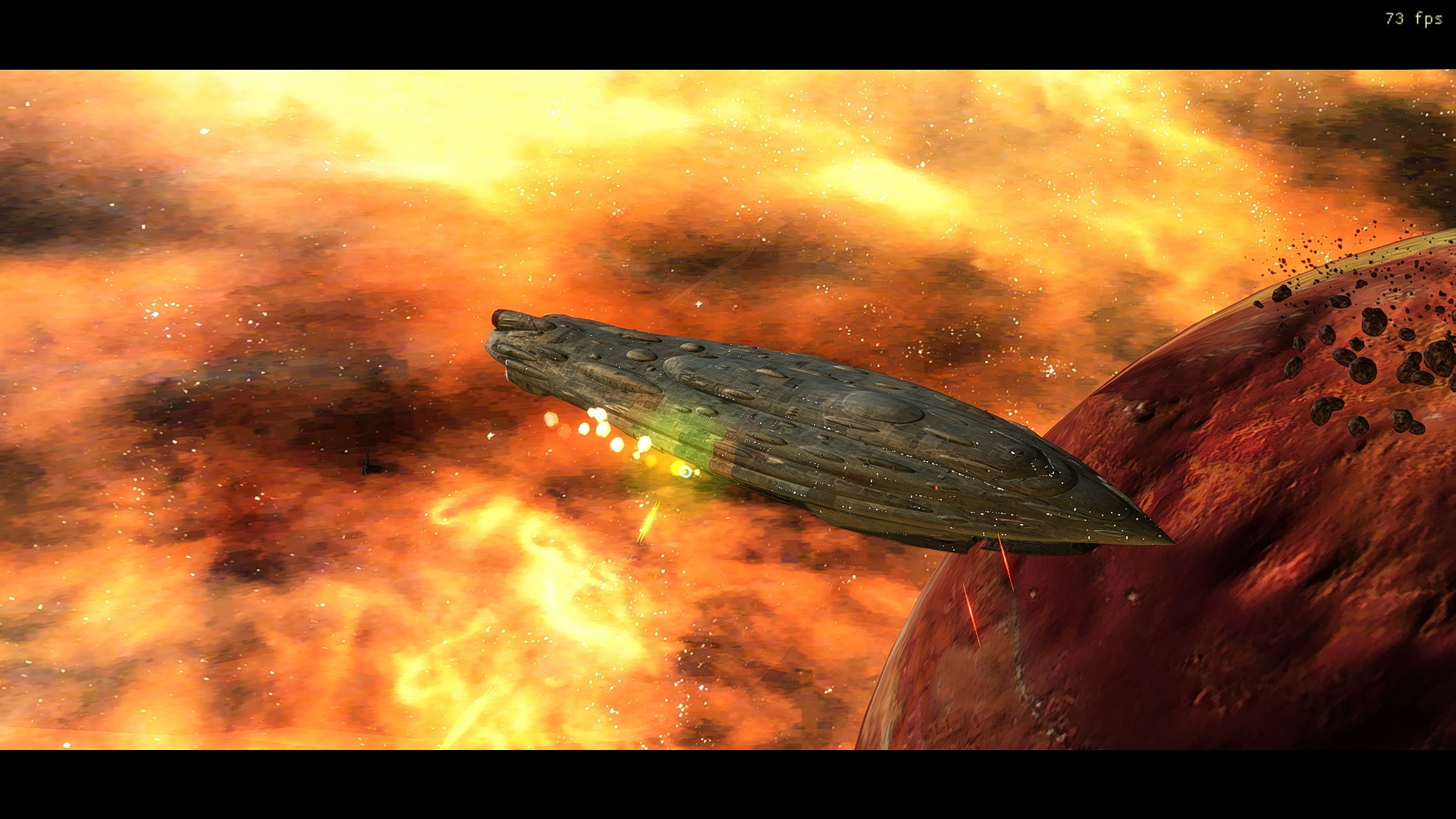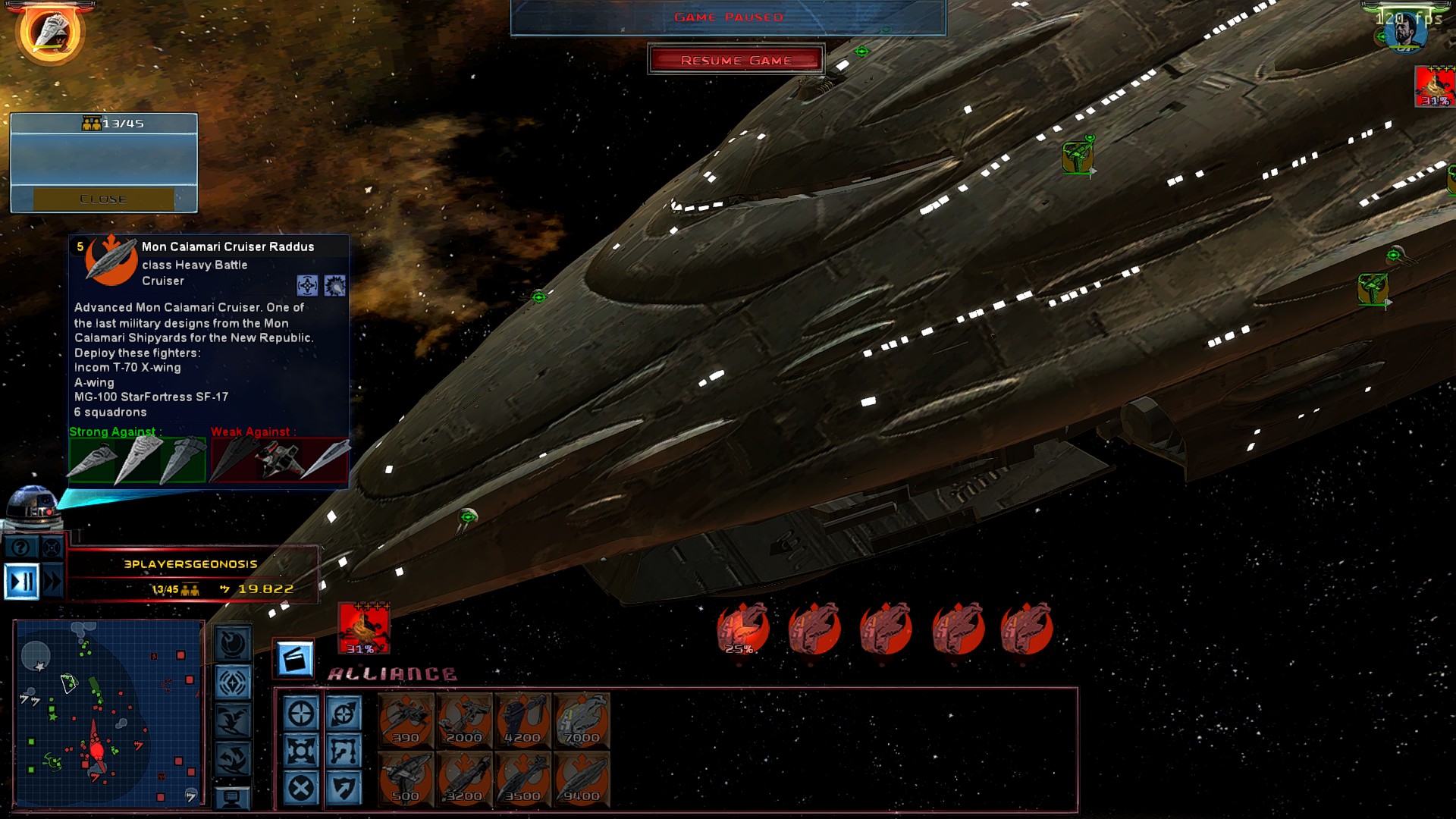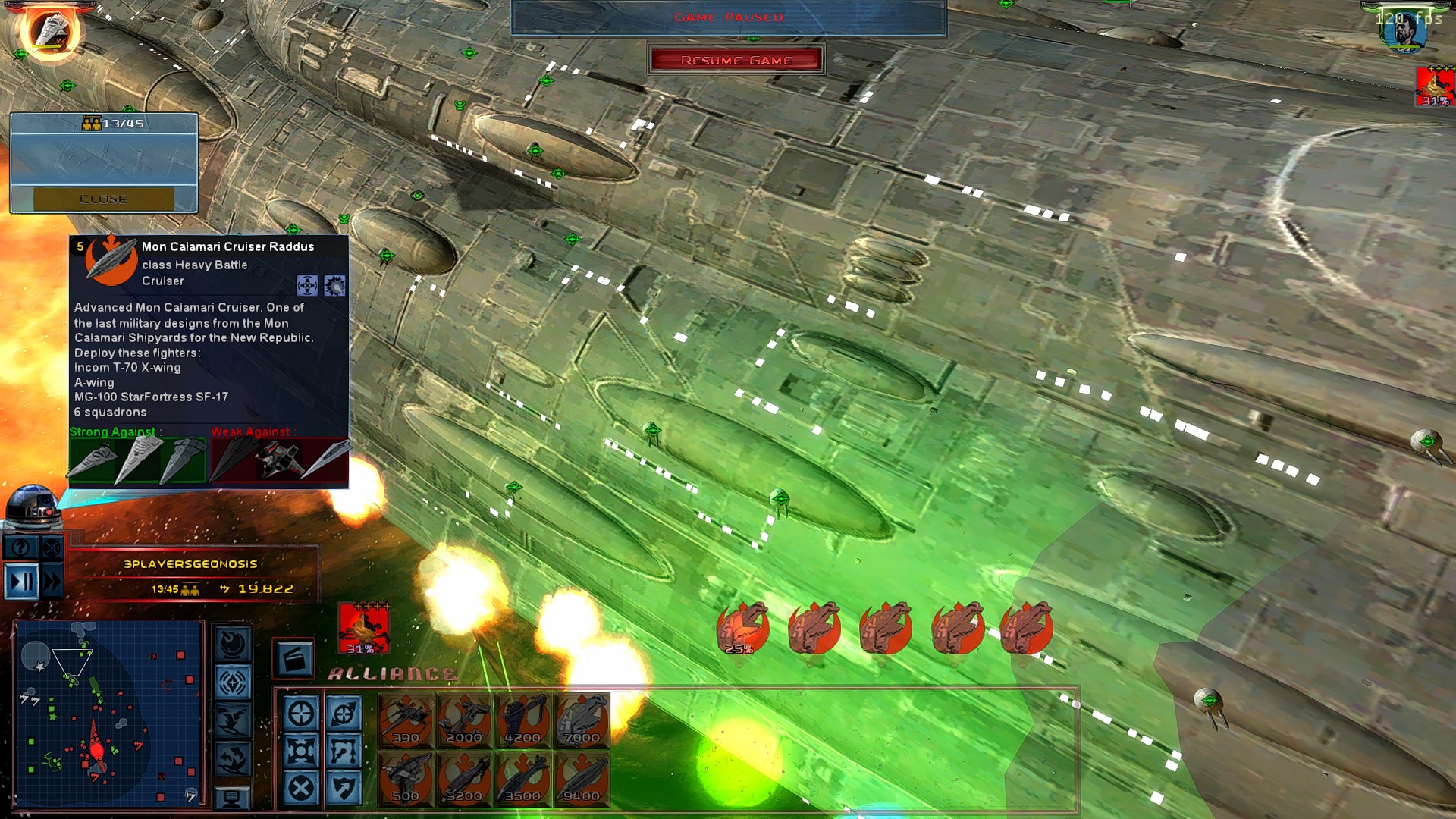 After, I have been working in several other good things as the abilities from some units. I made it before, but I removed it because I did not know how to make it as it should be. Now I could restore the barrage in the Lancer and other units as the Corellian Heavy Gunship.
The Corellian Gunboat gains a missile barrage ability.
The barrage helps to clear a big area from enemy fighers. Now all the space units in the mod with the barrage ability do not add a bad targeting in their other weapons.
The rest of the work these week have been several fixes in units scale, from death animations, the scale from some explosion particles, some units added in the filters and the work with the by sectors GC. Not too much, but enough.