Close Combat The Bloody First – Veteran progress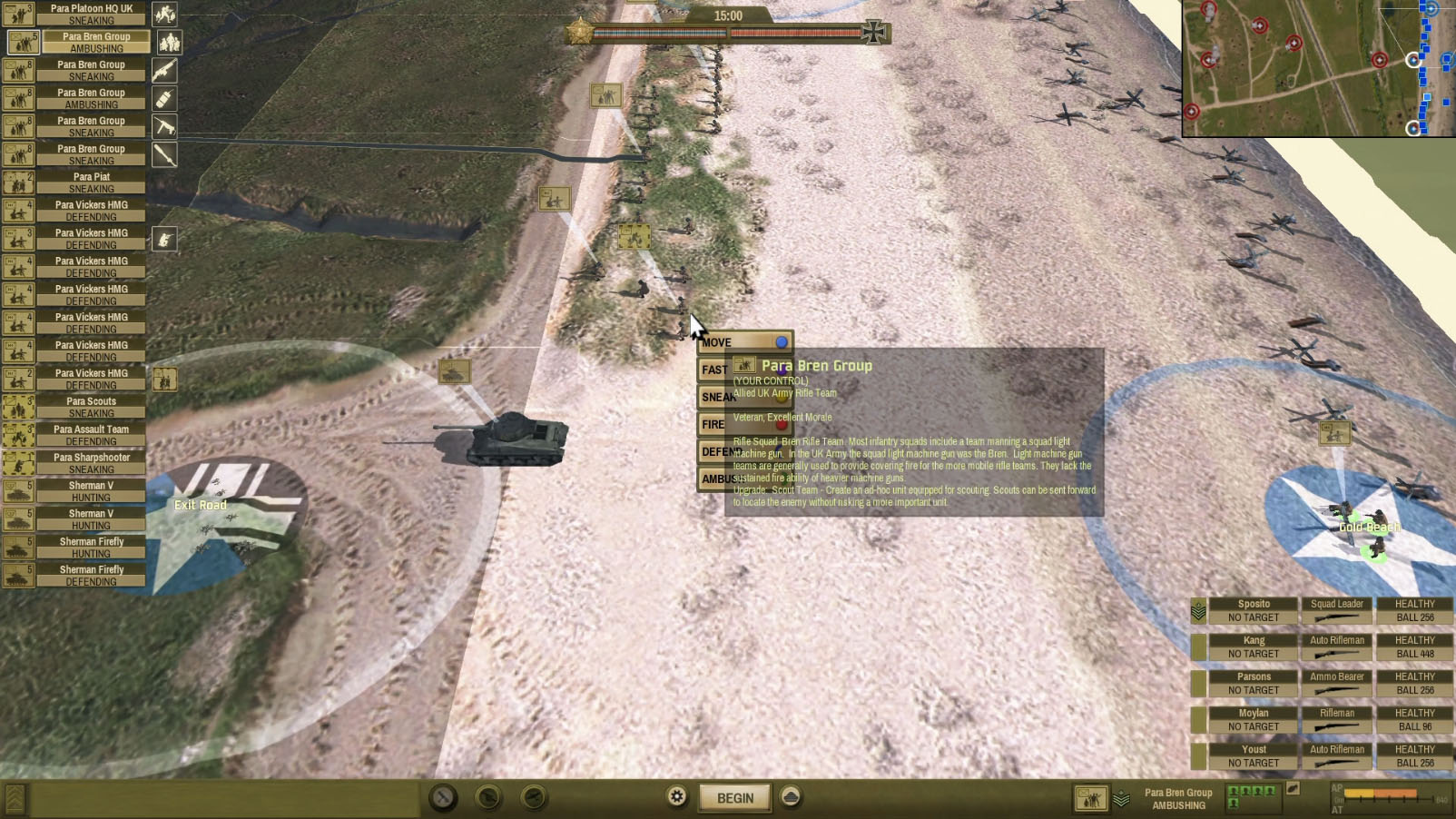 The work in the Commonwealth part from the Veteran mod continues. Time to test the Gold Beach map with troops from Pegasus Bridge. I have not made more maps because I have been working in the troops.
There are few missing things or problems. Nothing that I can not improve easily. It is just a matter of time. I am sure how I will finish the new update before Xmas.
A few icons, one wrong weapon, very few things. The sounds from weapons will require the next version from the game. But the voices work without problems.
Now I can make at least Pegasus Bridge and Caen. I should make Canadian troops for other beaches. Nothing too difficult because they would be a clone from UK troops. In fact I am thinking if I should make any work about them. Nobody go to note any difference. 😐
Ah, the new version will add at least one map from US troops. Carentan. With all these maps the Normandy part will be finished and I will continue the war another operation at Europe.