Star Wars Empire at War – FOC Alliance – Skirmiss balance improves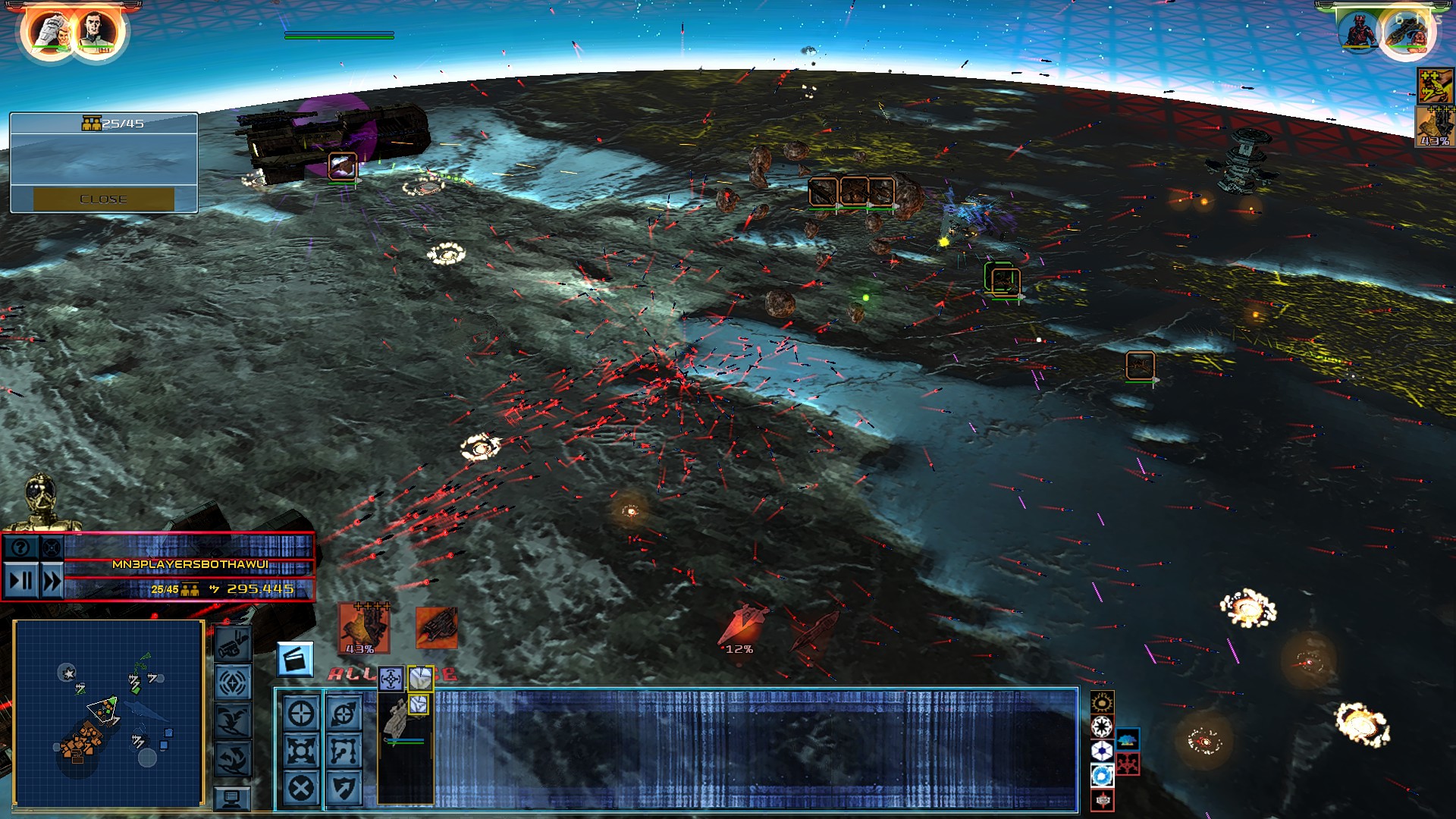 In addition to fix some problems from the skirmiss part and other smaller things. I have improving the skirmiss part giving to the human player more time for to build its fleet or army.
At this massive space battle you can watch all these additions. There are several improves in the building bars from the Black Sun improving units which they could not be builded before. Other improves are minor but they are important.
At this video, I play vs Galactic Empire and Corporate Sector with the Black Sun. 45 minutes or more from long and not too difficult battle, even vs the Supremacy.