Star Wars Empire at War – FOC Alliance – More Battery of improves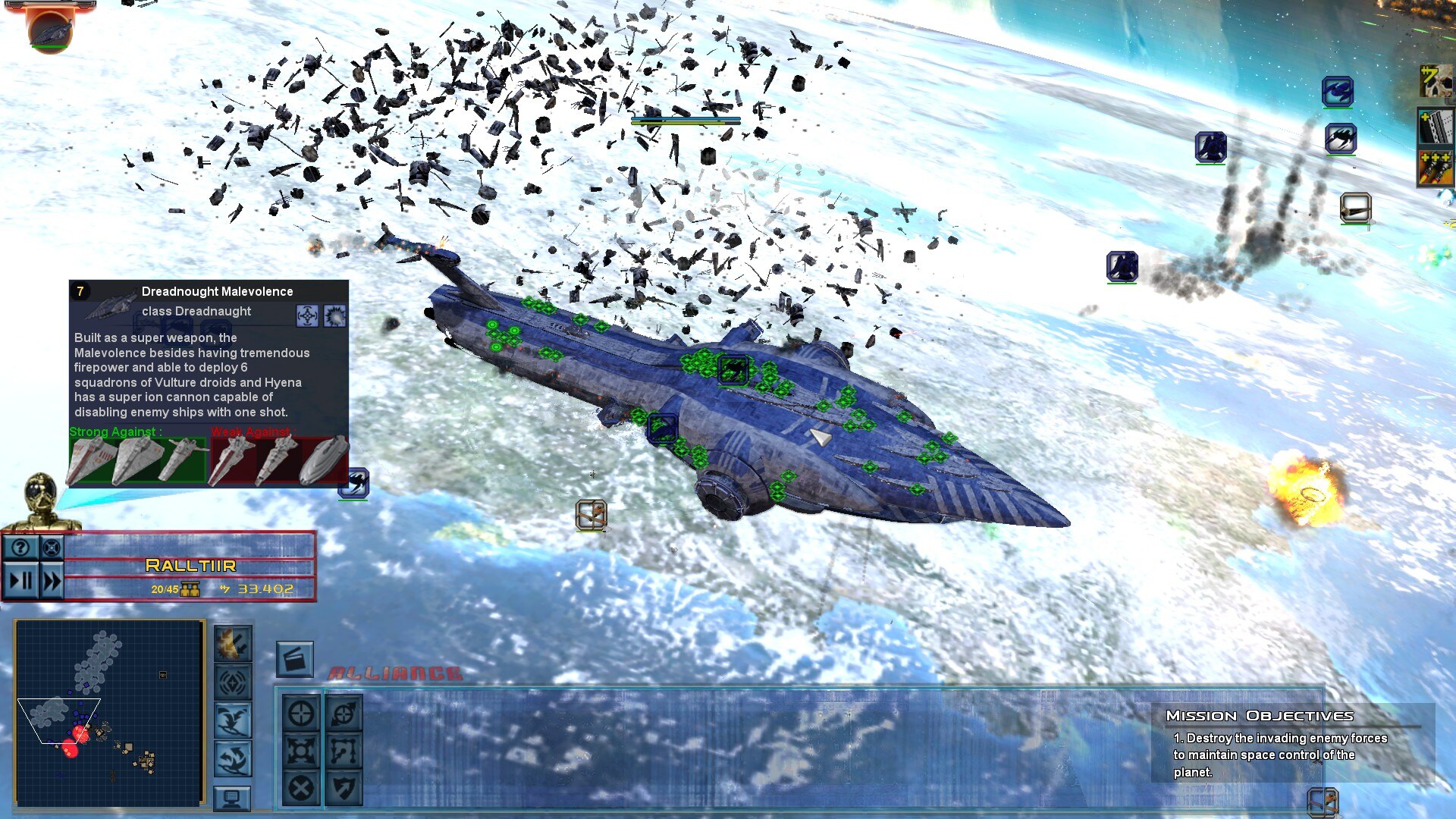 This weekend, I have updated again the mod with more improves. This time mostly from the AI behaviour, specially in the Total War GCs.
The improves mostly will prevent to the AI building higher tech level units than you in the begining of the GC and they will give you a window where you can build your units.
These changes where very importing thinking in the addition from the new four factions, the First Order, Resistance, Galactic Alliance and Confederation. Now I can continue adding all the other things from them.
Read the previous news if you want know more about all the new additions.