Close Combat The Bloody First – Operation Cobra running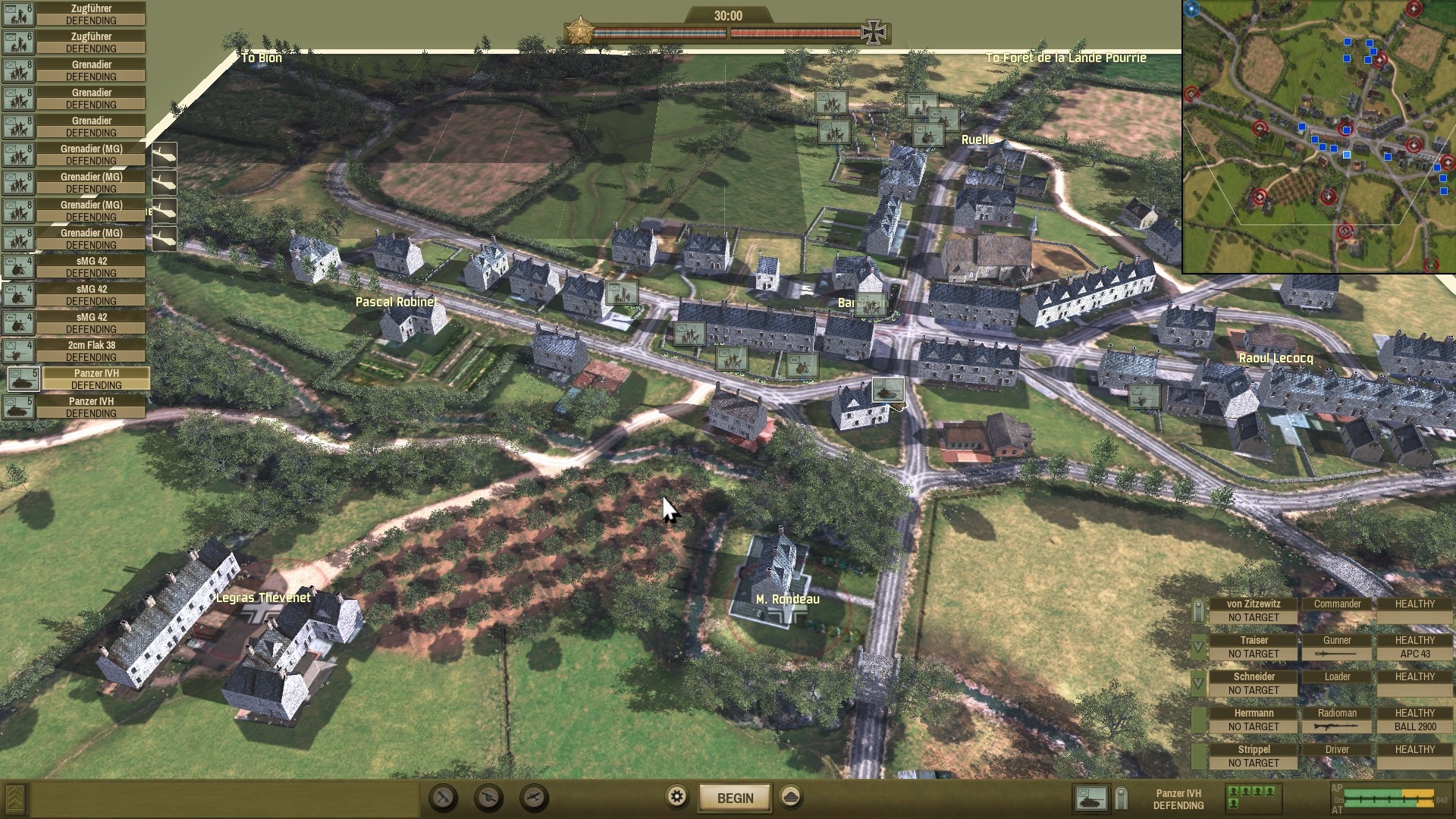 Yes, with the 7 new maps converted from the Close Combat Panthers in the Fog, I have mounted a Operation.
Compared to the stuff added in the previous version from Normandy, this new campaign adds 7 operations with one map each of them. Why? because the game follows dates and maximun time playing a operation between other many things. With one single map per operation, you will play all the maps, at least at theory but it should run as I say.
This new version is less compless than the previous, it will add less new units because the previous added a lot of them. There are not new buildings or other objects, these type of things were added in the previous version, the 1.02.
In the new version, probably I will try reduce the number of battles per operation, avoiding these operations where you do not play all the maps.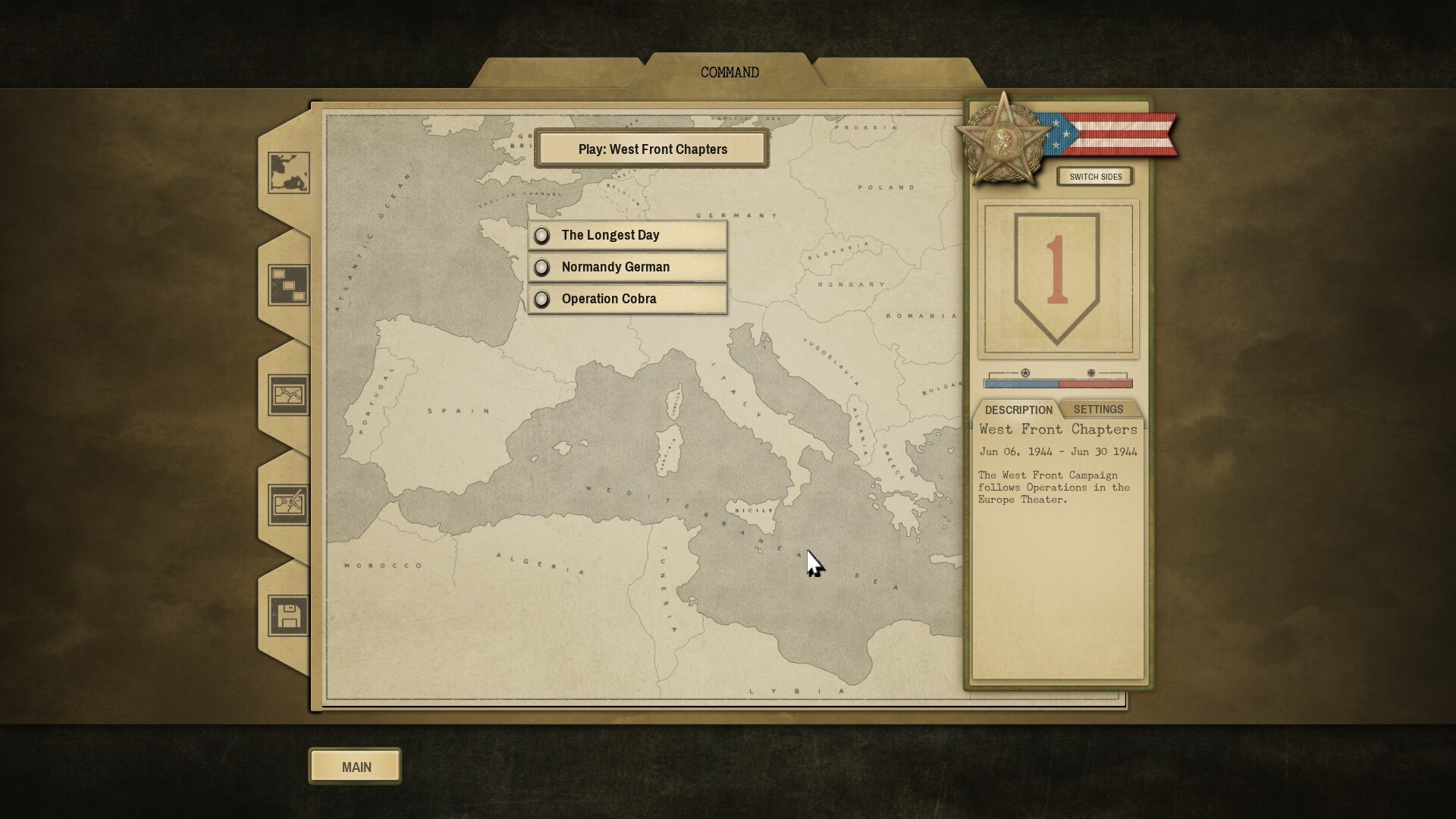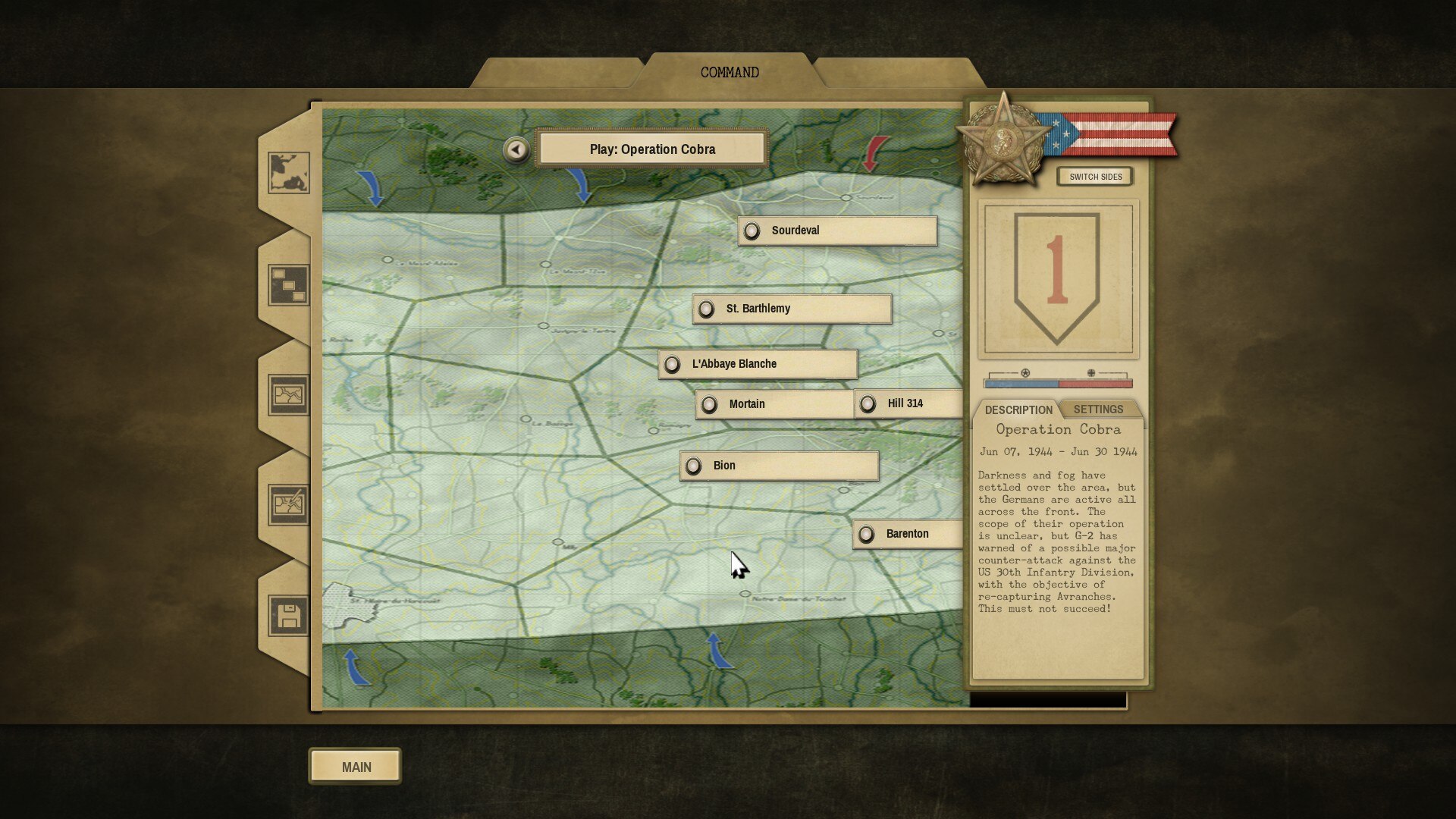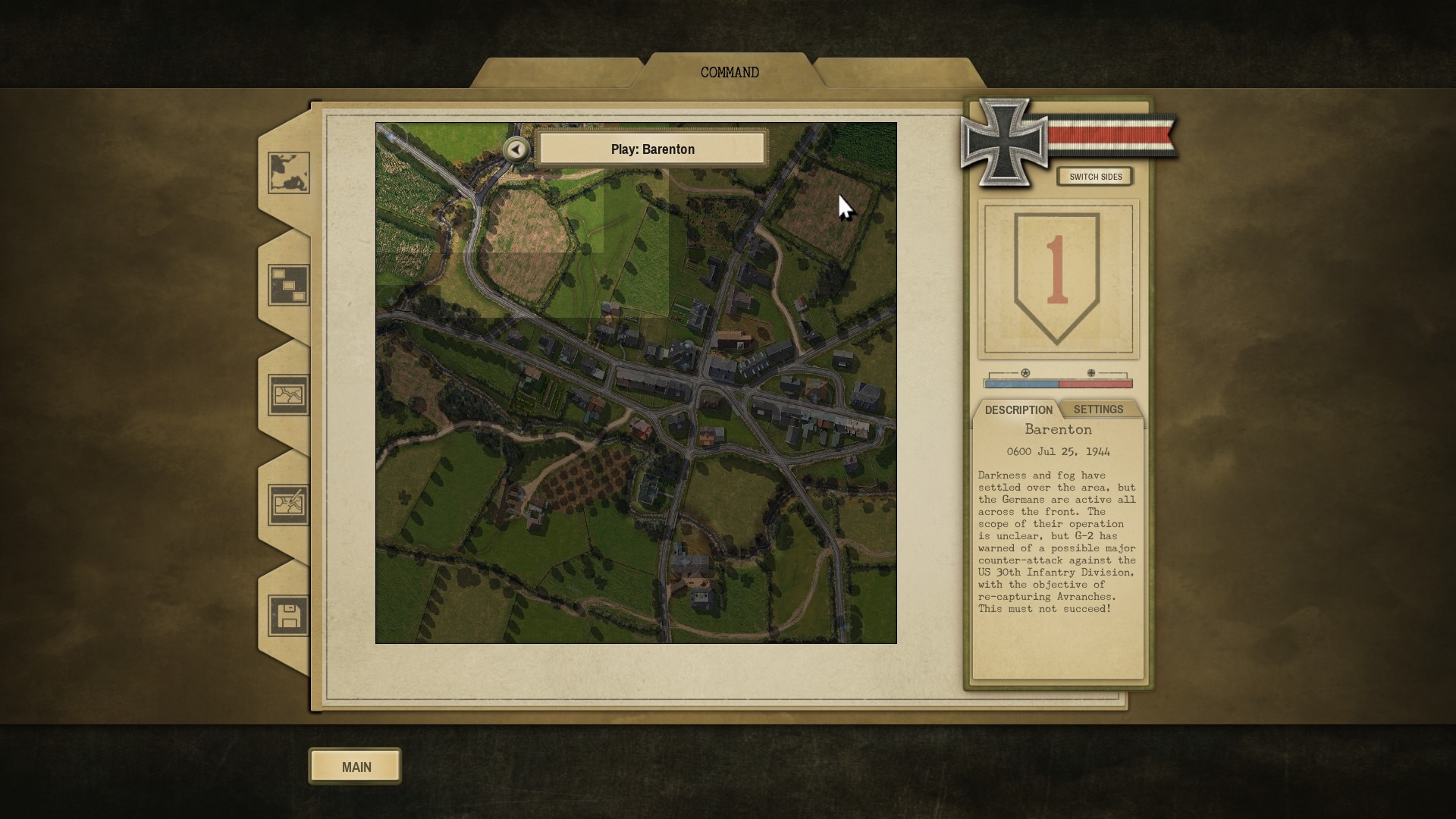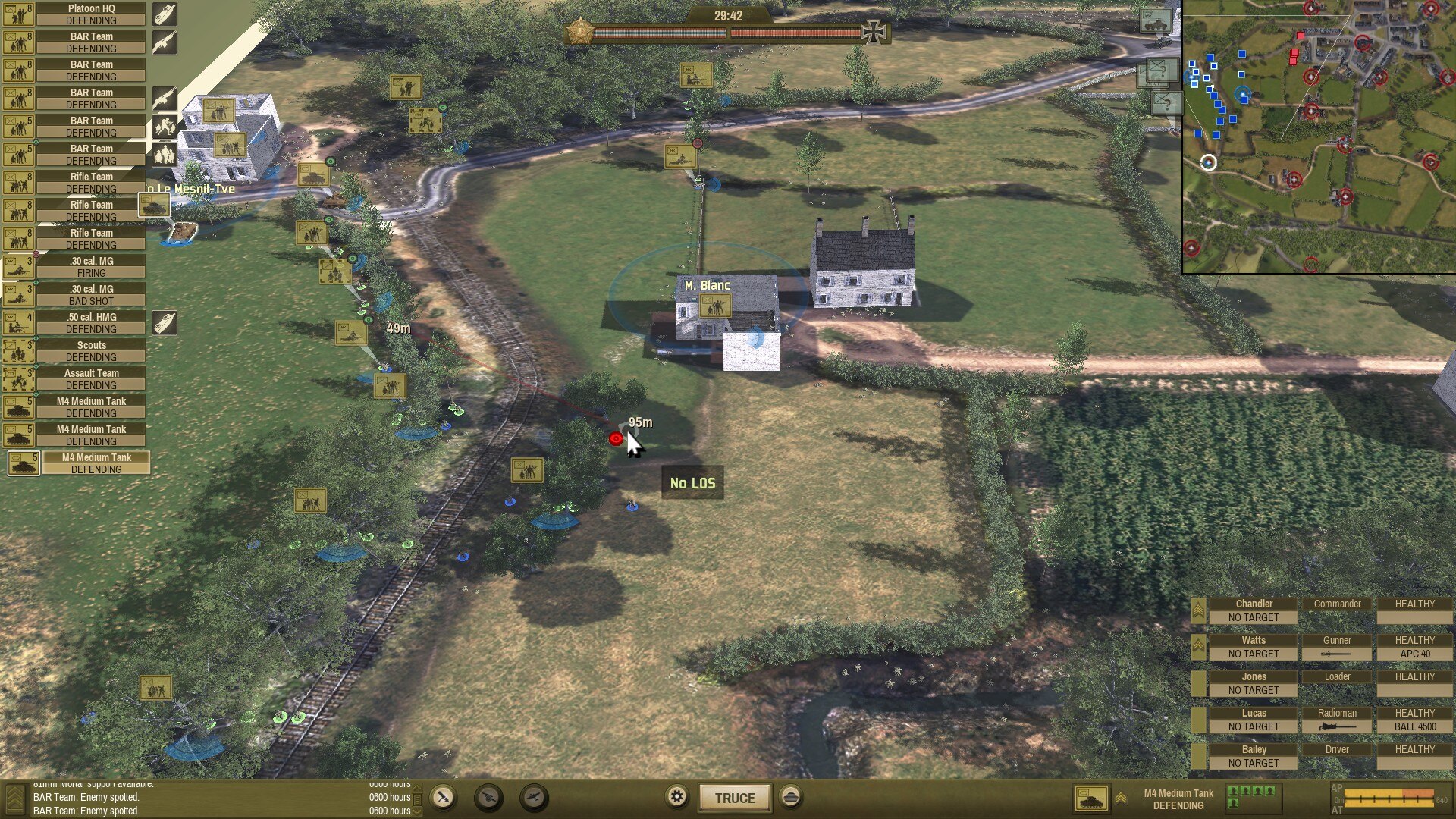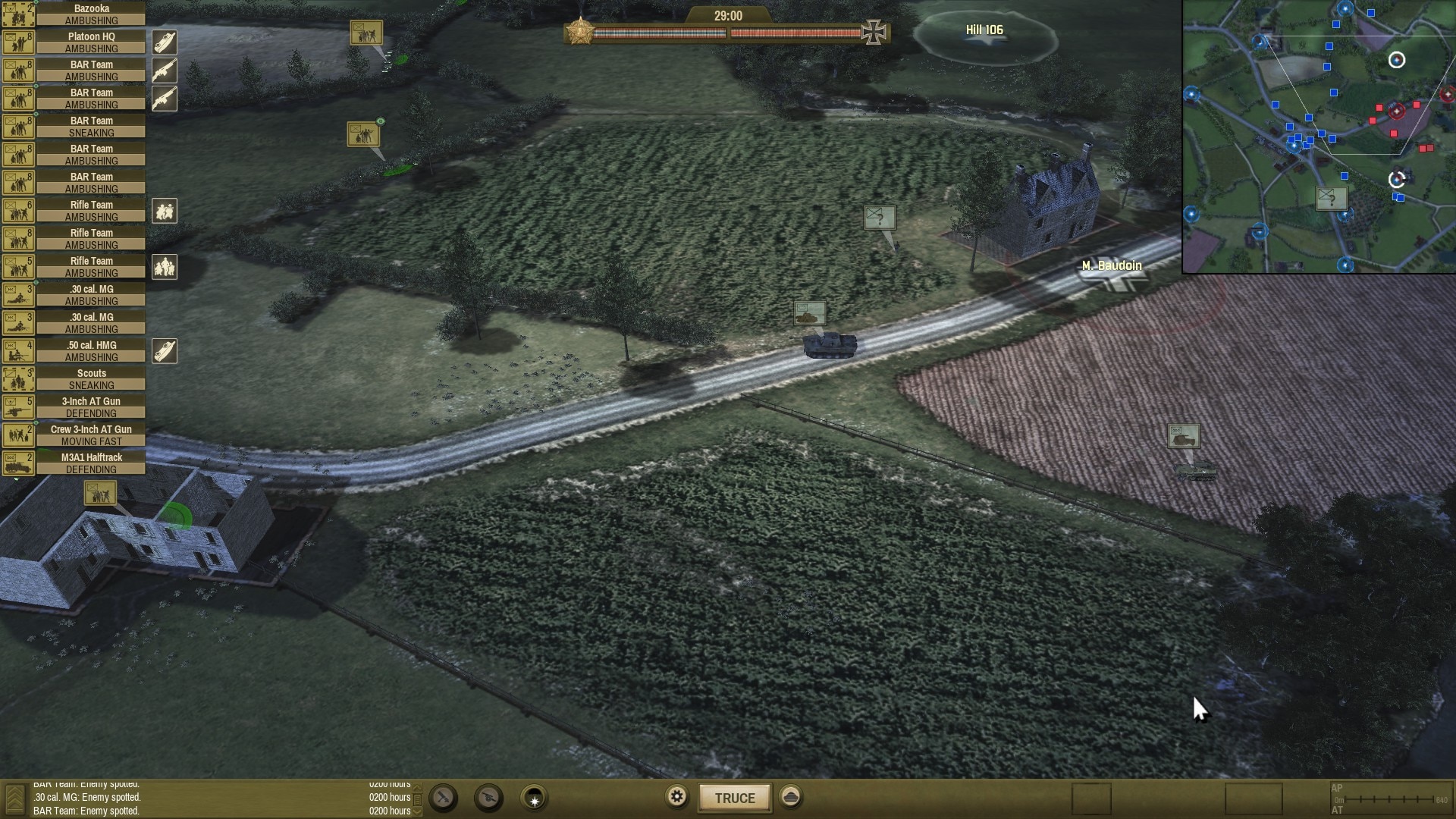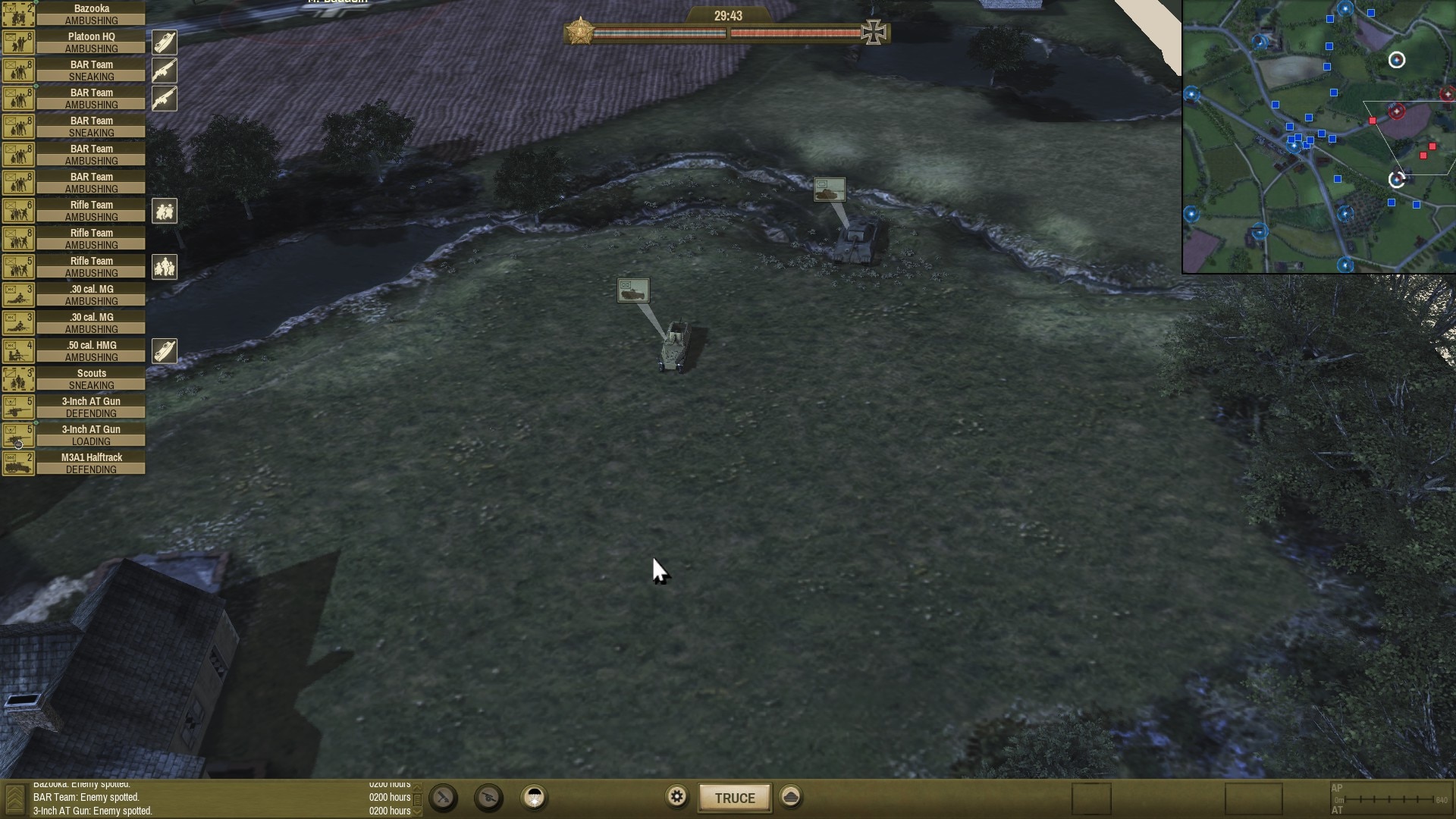 You can note how I have not removed the old CCPTIF 2D buildings from the maps but for a first test, they are not a problem.
About the campaign, at least by the moment, it is very linear but perhaps I will add some conditions where you reach a map just if you win. Just I have made an initial setup where I can play everything.
Other missing things are just a few vehicles, more than new, variants, these things will be the last things added.
I had recorded a video but by changes in my PC, I could not record anything. 🙄